Why It's Important to Make Your Dreams Tangible Any Way You Can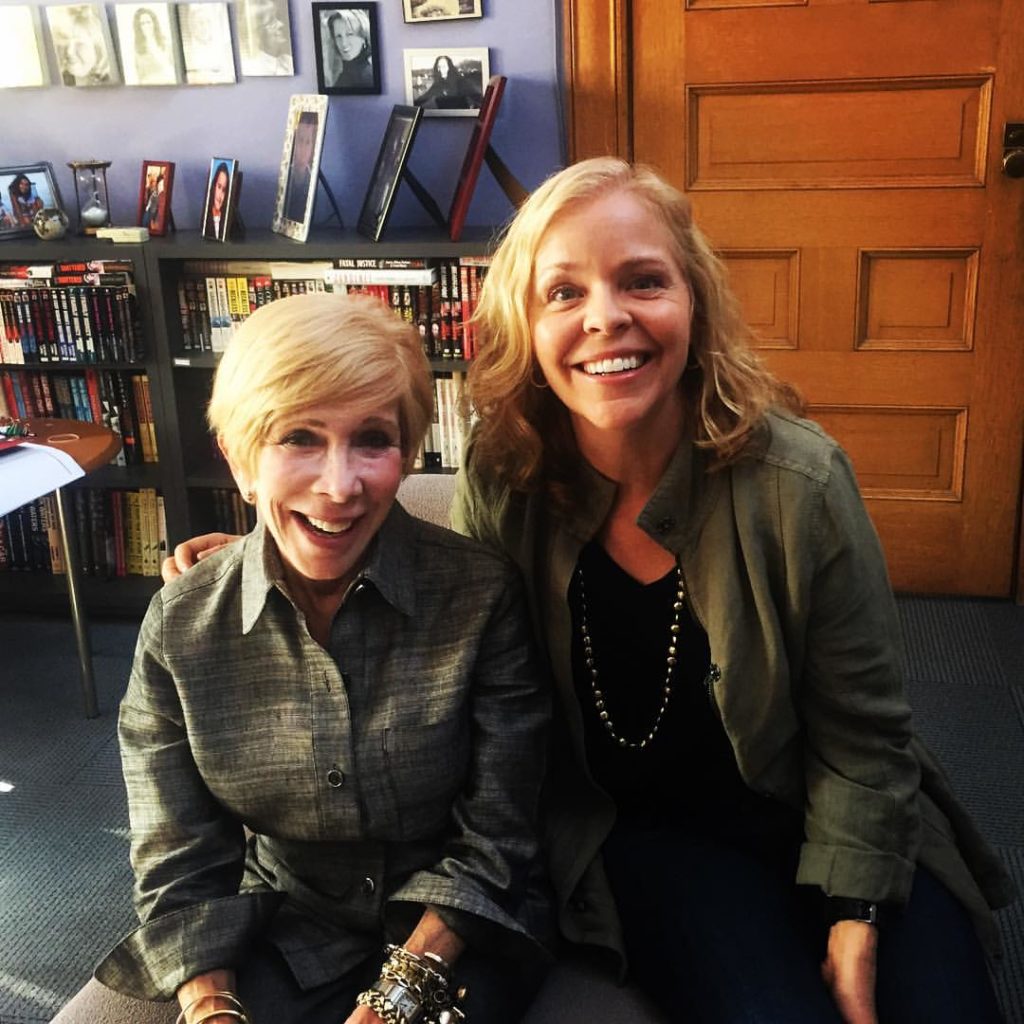 Hello dear creators of wonder and MAGIC!
I just returned from The Big Apple with my daughter and friend Suzi.  We had a wonderful time seeing Book of Morman (GO!!  ITS SO GOOD!) and School of Rock and some neat weird things happened.
As many of you know- I recently sold my first book proposal to Red Wheel/Weiser and my new memoir "Swimming with Elephants" will come out in Fall 2017. It was all brokered by my agent, Jane Dystel.
Four years ago when I began dreaming of writing this book and getting an agent and a traditional book deal-  I had a daydream-  that the publishing house would fly me in and we would be toasting with champagne and it would be wildly awesome.  Well-let's be real – it's my first time being a published author and my advance was modest- nobody would be flying me in to say hello to my agent.  I shrugged and was OK with it-  after all my dream had come true- mostly.  I had a book deal.
Then, suddenly, my daughter Katherine had an idea to go to NYC to see my sister perform on a panel for the New Yorker- "we could have fun!" she said. And that old day dream popped up-  I could go and meet Jane- my agent??  My logical voice said-  there's no need to meet her-  you have the deal.  You've talked with her on the phone.  What difference does it make?  But my heart said- do it anyway because it took a lot of long hours, butt in chair, scaredy cat moments, freak-outs and then some to get here.  Why NOT go?
I wanted to feel it with all my senses.
So I made arrangements, set aside 20 minutes and found Jane's Office on Union Square.  The doorman allowed me to board the elevator and I plunged into the reception area.  Jane was busy in a movie rights meeting in the other room.  I was brought into her office to wait for her.  It smelled like lillies and had wonderful huge windows with a view of the city behind  Her wall was covered with dozens of black and white head shots of her beloved authors from the years.
I spoke with Miriam, Jane's partner for a bit.  Then Jane entered.  A petite powerhouse…impeccable dressed and coiffed with beautiful fiery eyes.   "Sarah I'm so sorry- I'm not able to meet for long- I'm in a meeting (I had gotten my time zones swapped and was an hour late.  "That's OK Jane- I just wanted to say hi! Can we take a selfie?" I wanted to have a memory of this moment.  Miriam, her partner said-  why don't I take it?  So we plunked down quickly on a chair and Miriam snapped the picture.  I gushed and said how thankful I was to both of them for taking me on and championing this project. The whole thing was over in less than 5 minutes.
Now did this change my advance? No.  Did it make a tangible difference? What I realized is that these details of our dreams MATTER– and it's so important to do what we can to make them come to life—to make them real in any way we possibly can.  So, I wasn't flown out by my agent-  I used frequent flyer miles of my own.  But I smelled those lillies, I hugged Jane's tiny frame.  I looked into her eyes and because of it I feel closer and more excited than ever that she is MY AGENT.
Do you have a dream?  How could you really put yourself (with ALL 5 SENSES) into the dream-  using the resources you have at your disposal?  Why NOT go, do or in some small way make it come alive.
The next day, we strolled into the store owned by my DECOUPAGE HERO- John Derian.  The last time I'd been in the shop was 10 years ago.  Back then,  I'd been dying to meet him to tell him how much I adored his work- how much it encouraged me.  But this time I was just there for FUN. As we walked into the store, a man immediately offered us Halloween candy- "take some!" he said kindly and then disappeared into the back.  I had to do a double take-  it was HIM-  my hero.  Moments later- standing near a paper mache taxidermy menagerie (of course!)- I was able to meet John Derian and tell him how much his work and career meant to me.
I  felt as if honoring my heartfelt desire to see Jane made this magical moment spring to life.
(as you can see from the pic-  I was EXTREMELY KEEN to meet his man!)

There is power and magic in making your dreams come to life.  How could you bring yours to life in some small way using sight, sound, touch, or scent? How could you use the resources you have now?
Blessings!!  Sarah
As always you can read more about shamanic healing too- it's a wonderful way to clear out the cobwebs of you soul or to reclaim what's been lost.
For those of you new to this list-  WELCOME!  I wrote BORN TO FREAK just for you so that you can continue to blossom like a LOTUS and express all of you marvelous multitudes!