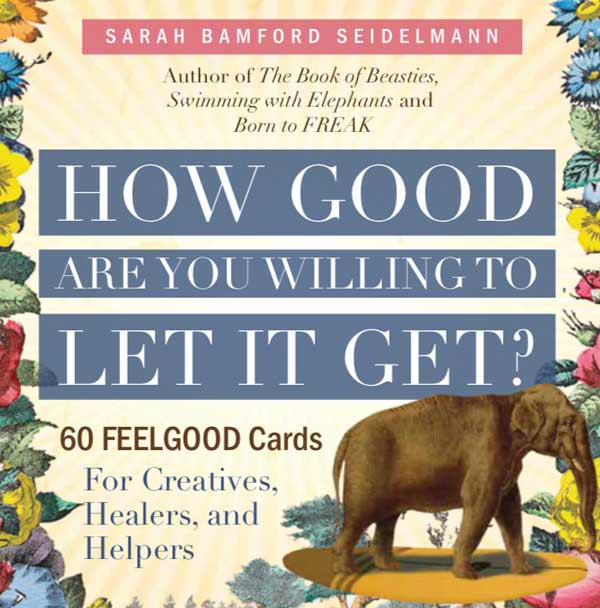 60 Card Deck: How Good Are You Willing to Let It Get?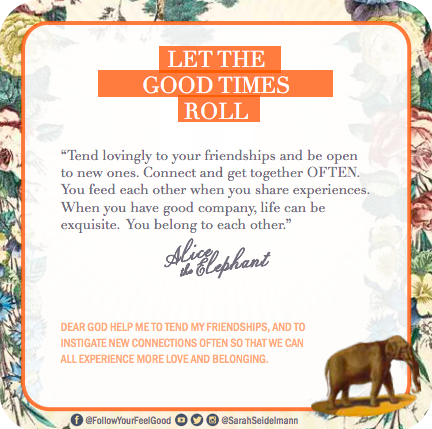 A deck of 60 spirit-infused divination cards created by shamanic healer and author Sarah Bamford Seidelmann MD and her magnificent spirit animal Alice the Elephant is now available for pre-order.
Each elegant card, featuring fantastic images from the public domain and Sarah's personal ephemera collection, is designed to inspire and encourage creatives, healers, and helpers of all sorts.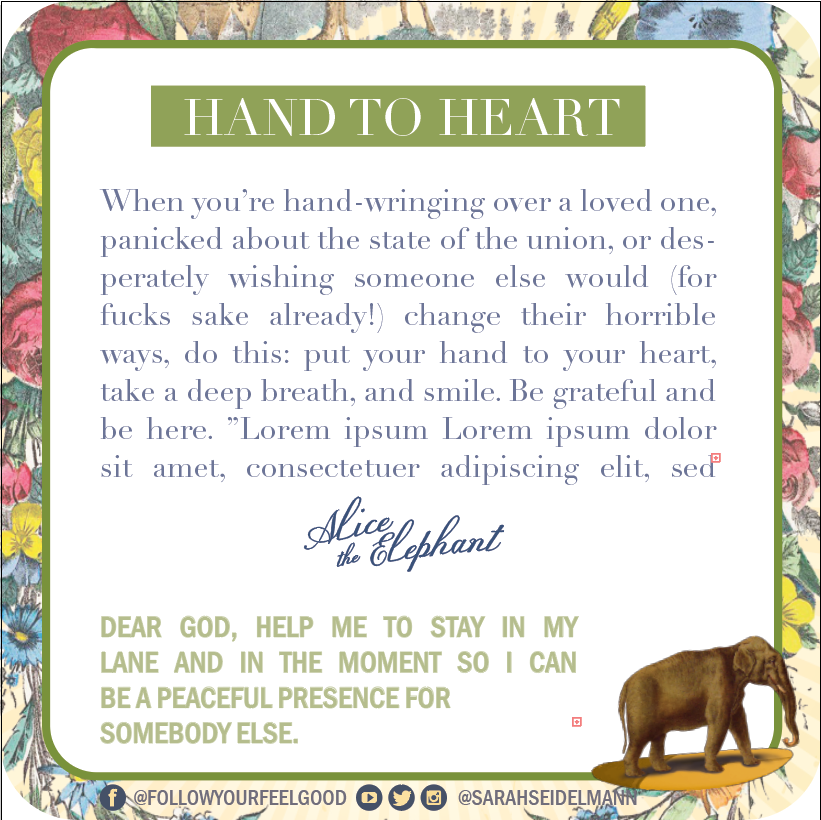 Alice offers her sacred wisdom in a lighthearted (and sometimes salty) way and Sarah adds a thoughtful prompt and simple daily prayer to accompany her message. Themes include prayer, meditation, humility, moderation, self-love, family, friendship, creativity, pitfalls & quagmires, addiction recovery, and dealing with fear.
There is a coordinating book of daily inspiration that is sold separately.
How good are YOU willing to let it get?
We hope that your answer is VERY good!
These beautifully illustrated cards will help you get there. You are invited to order a deck (or three!) now.....
Price: Only $33.33 plus $6.00 shipping in Continental US.
(All other order please contact us for the shipping cost)
We are shipping twice a week via USPS priority shipping.
How Good Are You Willing to Let It Get 60 Card Deck
$39.33
A deck of 60 spirit-infused divination cards
Read the full product description here

Bulk pricing available
5-9 decks: 20% discount
10+ decks: 30% discount
Contact Sarah for larger volume discounts
Quantity
Discount
Discounted price
5 - 9
20%

$

31.46