Some of the Most Brilliant Artists in History Were WOO-WOO and Not Afraid to Show It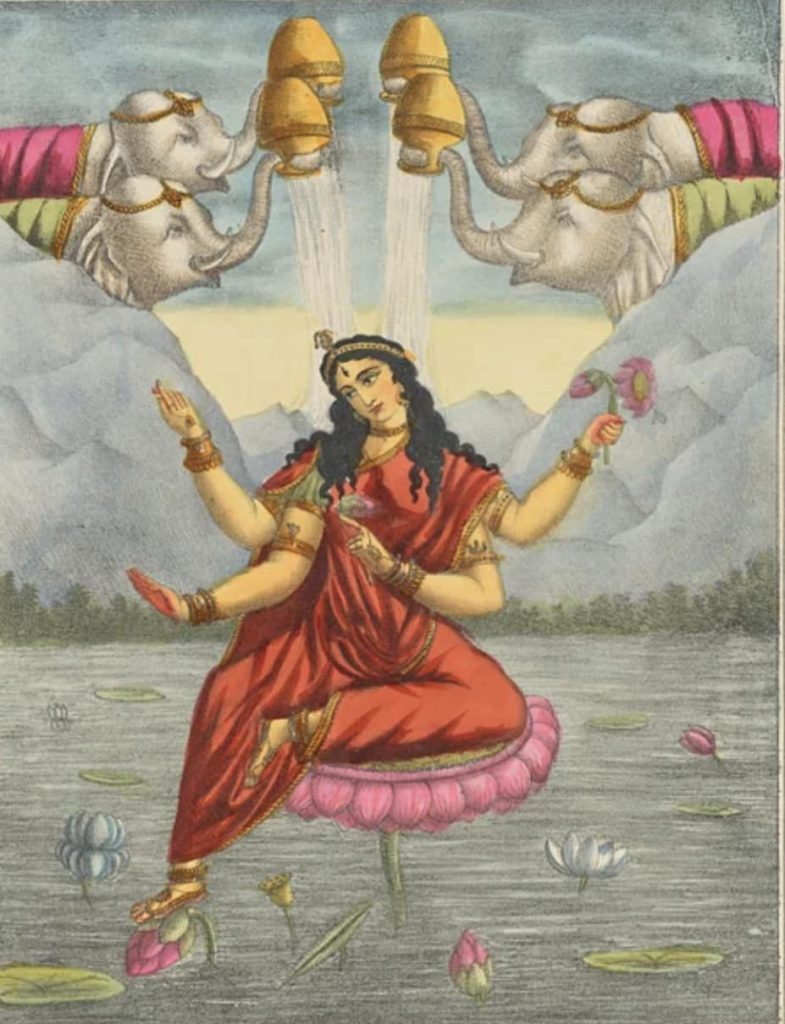 (See the goddess Lakshmi above depicted receiving the divine assistance of pachyderms!
– Image Metropolitan Museum)
I'm a HUGE fan of collaborating with spirit in my life + creative work.  Alice , my elephantine spirit helper has helped me with so many creative quandaries.
I often use "divination" to do so…or sometimes I go directly to Alice or another spirit helper.
Divination (def) : the art of looking for helpful sacred information (for challenging life questions) that's hidden in plain sight) as a source of inspiration and exploration.
Recently, I've heard an awful lot of clients and friends bashfully confessing that they are "woo-woo" as if its something to be embarrassed about. Pshhhaw!
Did you know that famous creatives throughout history have engaged with divination?  It turns our that many of the most incredible artists admited openly to requesting and receiving this sort of divine assistance in their work.  Here are just a few! 
 Here are a few notable examples:
1. William Butler Yeats: The renowned Irish poet and playwright, Yeats, had a fascination with the occult and practiced various forms of divination, including astrology and automatic writing. I wonder what his sign was! virginia rosenberg to inspire myself.
2.  Hilma af Klint: This insanely amazing Swedish abstract painter and mystic explored spiritualism and esoteric practices, including automatic writing and contacting spirits. She believed in the power of divination as a means of tapping into higher consciousness.
3. William Blake:  This guy could write!!  The English poet and artist, Blake, was known to experiment with mystical practices, including divination. He often sought spiritual inspiration and guidance through visions and dreams.
4.Leonora Carrington: A British-born surrealist painter and writer, Carrington delved into the realms of mysticism and occultism. She had an interest in divination, including tarot, and often incorporated symbolic elements in her artworks.
 5. Salvador Dalí: The surrealist painter Dalí was captivated by various occult practices, including divination. He explored techniques such as automatic drawing, a form of divination where the artist allows their hand to move spontaneously.
5. Patti Smith: The American singer-songwriter, poet, and visual artist Patti Smith has openly discussed her interest in divination and the occult. She has written about her experiences with tarot cards and their influence on her creative process.
6. Anaïs Nin: The French-American writer and diarist, Anaïs Nin, was interested in various forms of divination, including astrology and tarot cards. She incorporated these practices into her personal and creative life, finding inspiration and self-reflection through divinatory methods.
I believe that when we collaborate directly with the divine forces, we experience more joy, ease and, especially, AWE as creatives! 
In the creative process, whether you're writing a book, painting a series or recording an album, there are so many problems to be solved and getting assistance from the compassion of the invisible realms can be a huge help!
That's why in SHINE, our new community for folks who are dedicated to tending their creative life and themselves we will often intentionally seek out the invisible world. 
To learn more please visit SHINE.