Newsletter March 18: Imagine it into being…..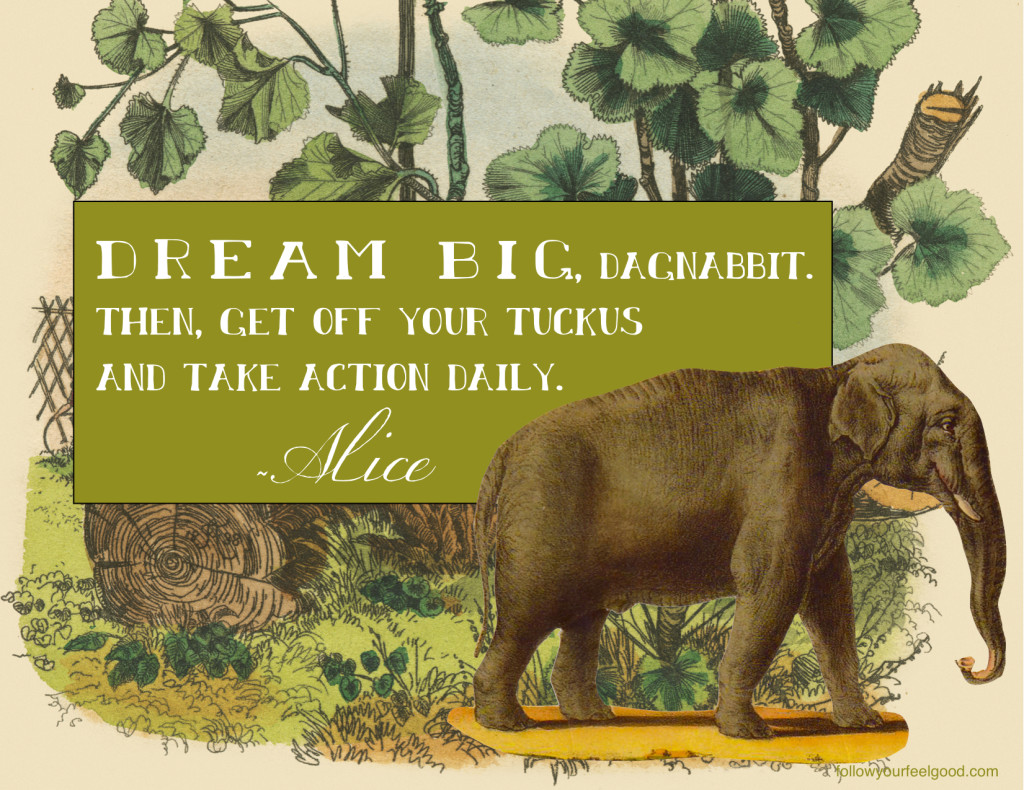 Hello Dear Creators of Beauty and MAGIC!
This past week, I was reminded of a beautiful truth:   the most delicious way to create beautiful new things is to  I M A G I N E it.
For example, after leaving my medical practice there wasn't a job in the classifieds that I wanted to apply for.  I wanted a job that I had never heard of.  So, how did I get to become a writer, shamanic healer and daily woods walker (my dream job, LOL)?  I imagined it.  I began to see it in my minds eye.  I got specific by writing out an ideal schedule for myself.
How did I get to swim under a 200 foot waterfall with amazing women in Hawaii (photo above)….?  I imagined it.  And, I'm not the only one….
My friend Lisa Odenwaller saw a need for truly healthy food- that was convenient and fast for busy peeps.  How did she create Beaming…an incredible Green smoothie and juice/food bar with all organic joyful goodness In San Diego (3 day super food cleanses now available by mail too!)?  It's become a national model.   You guessed it…she imagined it!  
Lisa and I had dinner the other night and after we checked in with each other,  we immediately (yes!)  began dreaming…and talking about what we would both like to create next.  We dreamed together. I spoke about my new book.  She talked about opening Beaming stores across the country and next she wants to create retreats for people to improve wellness and JOY!.
What is it that you are wanting to create?  More peace?  A specific condition….like improved health or fitness?  A new career?  An improved relationship?  What does it look like…feel like or taste like when you envision having that thing you don't yet have?
How could you amplify your dream?
-Posting a photo of what it looks or feels like on your wall…creating a board on Pinterest?  Hint:  You can even make the board hidden- so only you know about it-  or you can broadcast it to the world!
-Interview somebody you know who's made a similar dream come true. Take them to coffee or lunch. How did they make it happen?  Your path to your dream will be unique but you'll gain fantastic insights!
-Plan a gathering, a coffee date…. where you share a bit with each other about what you're dreaming of.  In groups sometimes manifesting dreams can happen even faster- as each person has resources and when you get them dreaming your dream too—things can speed up!-Is there something you know (already!) you need to be doing to make this dream come true…don't wait-  take action on it!
– Maybe Alice the Elephant could help inspire you with her salty goading video?  I promise…the more that you activate these dreams….singing them out loud….*seeing them*, sharing them…the closer you will get to making them a reality.
If your dream might also improve the lives of others…hold on to your HAT- because  it might manifest pretty darn fast.  The Universe likes to help those who want to serve:)
And…you might need to take some inspired action too!  The process of dreams coming true isn't always entirely passive.  You might have to make the reservation, write the letter or,  risk the conversation with a  stranger.
For Ex: My dream of a trip to India would never have come true if I hadn't responded to the email from my local Yoga Studio inviting me to learn more.
Are you still feeling stuck…or like you could use some help getting unblocked from fears or old stuff holding you back?  Or  you have a BIG dream but it feels to scary to even whisper it alone in your closet?  I am always at your service as a Coach or a shamanic healer.  Let me know what you need…I'd love to help:)
Much love and happy dreaming!, Sarah
P.S.  I share hour by hour inspiration at my Facebook page so if you'd like to connect more frequently please  follow my page if it feels good to you:)
P.S.S.  A heartfelt request:   If you've read either of my books and enjoyed them I would appreciate very much a review at AMAZON:)  Reviews from readers like YOU get small books like mine "seen" by other readers.  Thank you!  You can add reviews here:  What the Walrus Knows   Born to FREAK
________