My Fighter Name is SUPERSARAH!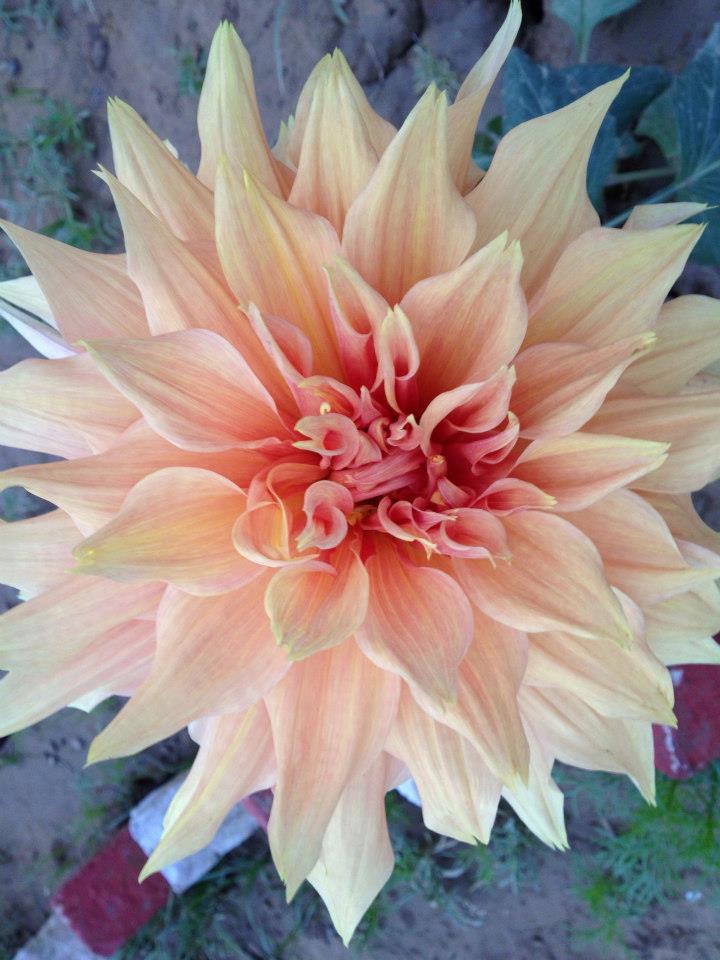 Happy New Year from Us to YOU!  (photo taken by our daughter Josephine!)
Here are 5 Things that FEEL GOOD to me, I hope they inspire you too!
1. REDDIT MIGHT SAVE YOUR (LOVE) LIFE.  Reddit has become a treasure trove for me. I'm all about trusting your inner guidance AND sometimes you need a fresh perspective.
My husband and I both loved this Reddit contributor's wisdom (they've since deleted their info or I'd thank them personally!) for repairing a long term relationship that's in need of resuscitation and have applied it's wisdom with success!
from Reddit user: 
"We were broke, our schedules were polar opposites, we weren't talking or having sex. When we did talk, we'd be fighting.
We ended up sitting down and I asked her if she wanted to break up or stick together. She said stick together, I knew she did in fact want that. I suggested that instead of talking or fighting, we have sex and meals together without talking for a week. She claimed this was the most pigheaded and idiotic thing I'd ever said, we argued some more and I pulled out three notecards. One said food.
One said sex. One said silence. She chose silence.
The next day she wanted to talk, I texted her back
"Food, sex, silence?" She chose food and sex. We went and got steaks at the grocery, I cooked them, sex, and we went back to doing stuff that needed done. A week of this later and everything was fine."
——-
Now I don't know about a week to fix a long term marriage, but consider seeking the odd and often extremely friendly/caring/authentic advice sometimes found from a stranger on Reddit! Silence could save the world. 
2.  TRUE SUCCESS IS ________.  My sister Maria took me to a show of Broadway Barbara in Hollywood- we both agreed it was the BEST show we had seen in YEARS- maybe ever!  Broadway Barbara makes FUN viral videos, Bob Fosse tutorials and her sold out live shows but do you know the secrets of Broadway Barbara? My friend Melinda (a stand up comic who Maria introduced me to) chats with the creative genius who created Barbara, the lovely and talented Leah Sprecher, about the journey of becoming the brilliant and iconic Broadway Barbara. I thought it was the truest thing I have heard on success lately.  LISTEN HERE. 
3. IF YOU ARE MULTIPASSIONATE (or Born to FREAK as I like to think of myself) YOU MIGHT NEED TO PUT UP A PARKING LOT.
This is an AWESOME first episode of ZEN RODEO podcast with @inger kenobi (she's interviewing 💫💫💫💫Heather Wilde!)  Heather shares one powerful idea for 🌈multipassionate 🌈creatives that could change EVERYTHING! LISTEN HERE. 
4. QUOTE THAT IM FEELING IN MY BONES.  This year I know that many humans are aiming to love themselves MORE in 2023. Count me IN!
"What we look like is the least important thing about us, but expressing ourselves through personal style can be a powerful way to deepen our self-awareness, and can even serve to help us love our bodies even more. When I started to see style as a way to communicate to the world and as as something to be enjoyed FOR ME—not something to impress others or to disguise my body—it actually gave me so much more love and appreciation for the body I have and has resulted in me spending LESS time worrying about what I look like.'
-Participant
Maybe you have heard about Authentic Fashion February before? Or you participated last year?  One thing I know is that if you show up and get dressed each day, with a little support form us—you will discover a LOT about yourself and what makes you HUM and THRIVE.  LEARN MORE HERE.  (P.S. If you do Authentic Fash Feb with us, we suggest you organize your closet but don't get rid of anything just yet—you may find new and FUN ways to use those items with confidence!).
5. MY FIGHTER NAME IS SUPERSARAH. My kickboxing career began in mid Dec '22 after being inspired by my sister Maria! She and her hubby Scott work out at a gym and I realized that that this crone wants to have a more solid core and more muscle mass. I'm still walk-ing a few times a week with Paula and doing my morning habit stack.
9 round is near my house and they play aweseom 80's music and are so encouraging- 30 minutes flies by!  But this app is awesome for doing your own in home workout using just your own body weight.
Maybe you want to create your own simple morning routine that will help you be in integrity with yourself in 2023? To ensure success, I have a whole class for you!
You can book vibe-raising divinations, life- coaching, shamanic healing and/or mentoring HERE. 
with love,
Sarah
This email is reader supported! The best way to support me is to:
1. BUY MY BOOKS  (or listen to them on Audible!)
2. Purchase my CARD DECK 
2. DOWNLOAD my BEASTIE App for Wild Animal Messages
3. Book a HEALING or COACHING session with me.
4. Take a CLASS from me.
5. Purchase a mug, t-shirt, framed print, tote bag, shower curtain or other magical thing that I have created at MY ART SHOP.
6. FORWARD this newsletter to somebody who you know would enjoy it!
Would you like to explore your own authentic style and get better at getting dressed in a way that FEELS GOOD for you?
–Have you ever bought an issue of Vogue, enthralled by the beauty of fashion and hoping you could raise your personal style quotient only to to feel frustrated or overwhelmed?
–Have you believed that some people just "know" how to dress with style and you just aren't one of them?
–Despite the fact that you've got a closet full of clothes (or even 2 closets full!), do you find yourself donning sweats or yoga pants much more often than you'd like because you can't anything good to wear?
–Do you remember wearing an outfit in the past and feeling fanfuckingtastic in it….receiving compliments and wishing you could figure out how to dress that way again for the person that you have now become?
–Have you had periods in your life where you felt damn good about what you were wearing but, in time you lost that loving feeling and those clothes no longer fit (literally, or no longer fit who you have become)?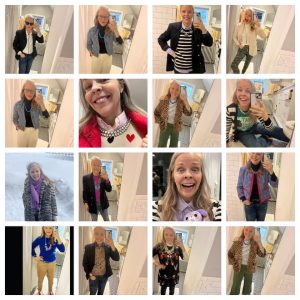 If you said yes to one or more of these or you simply long to CREATE MORE BEAUTY in your life, this is for you!
Join the Love Yourself First Virtual Summit on February 13 – 16, 2023. Get inspired to move beyond burn out culture and put your needs at the top of your to-do list, even if you're used to putting yourself last.
I've been selected to speak at this event, along with 30+ leaders and teachers. We'll all be bringing our best tips and strategies for putting on your own oxygen mask first. Who couldn't use that reminder? (There's a reason they repeat this instruction on every flight…it's because in the heat of the moment, it's so human to forget to take care of ourselves!)
It's totally free to register. You can do that by clicking here.
The summit will explore:
Practices to transform stress, challenging habits, shame, trauma, and more
Practical tools to cultivate rest, renewal, and wholeness
The relationship between self-care and selflessness
Self-care as a superpower to fuel transformative action
Live interactive, experiential workshops
And much more!
Hope to see you there!
Register now for the Love Yourself First Virtual Summit February 13-16, 2023