Mindy Kaling Does It and You Should Too!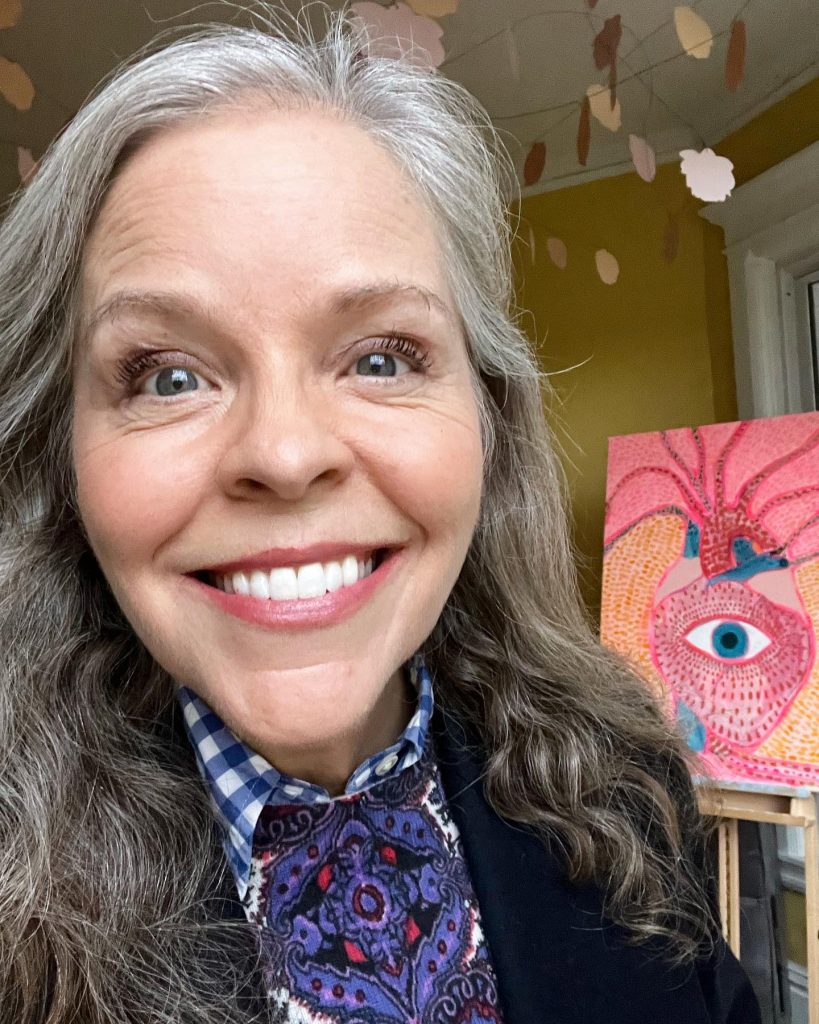 1. Your Message to the World is UNIQUE.  12 years ago, I really didn't have an understanding of my special gifts.  Once I got an inkling of what mine was (HINT: part of mine is salty goading!), I began to sprinkle my gift liberally about when I felt safe! Getting an inkling of your gift helps! I have created a free meditation here to help you find yours (or get deeper clarity on it!).
Let me know what you discover!
2. DO IT BECAUSE SOMEBODY TOLD YOU THAT YOU CAN'T.  In 2011, at age 43 I got a strange yearning to write books. One year later,  with a LOT of help from the BEASTIES and the wonderful kind editor I paid (Grace Kerina) I self published my first book, What the Walrus Knows (no longer in print)
A year after that, with encouragement from Grace, I published Born to FREAK.
Next, I aimed for and got an agent in 2016 and got not one but two book deals in one year for Book of Beasties, and, my memoir,  Swimming with Elephants. I write this post to encourage those of you who have a burning desire to write a book but are experiencing a modicum (or a boatload) of self doubt.
Here are 10 reasons why I believe you must write your book (or make your CREATIVE ACT).
3.  What Would It Look Like If You Dropped All of Your Resistance to What Wants to Be Created? I asked myself this question back in 2016 and I was delighted by the answer.  (P.S. I don't bake break anymore but the rest of it has stood the test of time).
4. For My Dog Owning Friends! In Tiger's Nest, a program to help you build a sacred relationship with yourself, your stuff and your home,  I'm co-running with Inger D. Kenobi—-I realized that I had been tolerating a less than great situation for a long time.   Our living room couch was a glorified dog bed (and I didn't want to read or lie down because- #doghair)
Tiger's Nest motivated me to find a solution! I got this pad for 29.99 that alarms when they jump up- after a wee bit of training (basically me leading them too it, and when it alarmed as they tried to leap up- I acted super freaked and said "watch out!"…they have not tried a second time!) it's been 3 weeks.
Our couch is 100% for humans again!! Hurray!!
4. Good Friends Lead You to the Best Books!  My dear friend Gini handed me this very short book while we were on vacation at the beach recently and I'd highly recommend this short and mysterious book for those committed to the shamanic path.
"And the point of life is to follow that presence wherever it leads; never to let it out of your sight; not to look aside even for a moment to the right or left; and once you hold it in your hand or inside your body, never to let it go until the time is right."
-"A Story Waiting to Pierce You: Mongolia, Tibet and the Destiny of the Western World." By Peter Kingsley
5.  Mindy Kaling on WRITING FROM BED
"It's important to me to have a museum-quality office, so when people or potential biographers come over they think that's where I write.
No, where I really write is here. (see photo below)
As you can see, when I write, I like to look like I'm recovering from tuberculosis. I sit in bed, my laptop resting on a blanket or a Notre Dame sweatshirt on my lap. I got the sweatshirt when I was there doing stand-up in 2006. (Where I bombed, by the way.) The blanket/sweatshirt keeps the laptop from getting too hot and radiating my ovaries, which everyone knows makes your children come out with ADD. I almost always write alone in my house. I never have music on, because I can't concentrate with Nelly Furtado remixes thumping, and, unfortunately, I have only dance music on my iPod, which is how I got to be such a great dancer."


Come join us to write form bed TOGETHER on Friday Nov 18th 10 am to 1 pm Central!
6. Intentional Personal Sacrifice Can Provide Imeasureable Gifts. 
I've been abstaining from salt, sugar, red meat, caffeine, fornication and a whole much of other stuff for 4 weeks with a group of folks.  It's called a social "dieta" similar to what shamans do in the Amazon, except that we are at home and working (and not isolated in a jungle hut).  Man it was challenging and also beautiful. I feel soooo good today– but tomorrow I'll go back to a more unrestricted way of being. I've read that #dopaminefasting protocols can look similar to these dietas? This is my fourth time doing this and each time I grow. I simplify the way I eat. I notice how I "escape" uncomfortable feelings. I'm so grateful for this process. #fasting from substances or activities has long been part of spiritual paths- and now I see why! I took a selfie to remember this bright and clear I feel today!
Curious if you have ever abstained from a substance or behavior and what the outcome was?

"El Poder de La Rosa" (translation: The Power of the Wild Rose) digital collage by me.

I have room for you for coaching, shamanic healing or mentoring and "pick my brain" (about book writing, self-publishing, all things shamanic or whatever else I might share with you!) You can check all that out HERE.