Institute for Nature Based Coaching Now Open and More….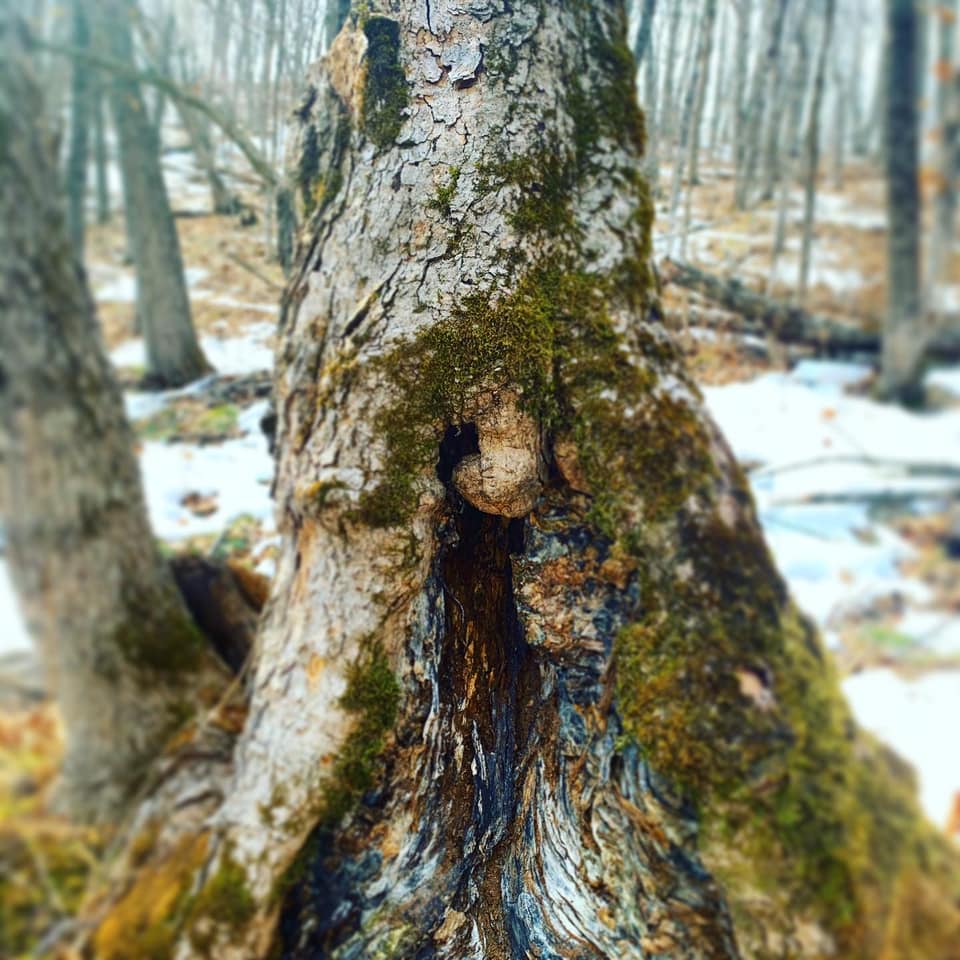 "One day when you wake up, you will find that you have become a forest. You have grown roots and found strength in them that no one thought you had. You have become stronger and more beautiful, full of life giving qualities. You have learned to take all the negativity around you and turn it into oxygen for easy breathing. A host of wild creatures live inside you and you call them stories. A variety of beautiful birds rest in your mind and you call them memories. You have become an incredible self sustaining thing of epic proportions. And you should be so proud of yourself, of how far you have come from the seeds of who you used to be."
– Nikita Gill, You Have Become a Forest
Dear Creators of WONDER and MAGIC-
If you're reading this on mobile- be sure to click "display images" above–so you can see the pretty images!
Thank you for being here. I'm grateful to be in your inbox and I dream that what you find here encourages and uplifts you. Together we get better!
I wanted to share what's been on my mind in a list format (for something different!) ! Hoping it speaks to you!
1.  I cannot wait to get back to sharing #despacho ceremony in person! I've been working on a set of videos to share healing and empowering shamanic practices with a group of coaches wanting to collaborate with nature (and spirit!) You can check out this new coaching school (I'm on the faculty!) and register here! 

2.  I woke the other day with a feeling of dread!  I paid attention to that and, later, I realized it was because I was worried about something happening in the FUTURE.  So, I took some time to go on a journey and I feel much better. If you are experiencing dread or worry- consider the idea that its because you are stuck in either the future or the past and then do something to tend kindly to that part of you that wants to be heard.  Is there something actionable for you to do to take care of yourself?
3.  Being in INTEGRITY with ourselves is the different between misery and FREEDOM/joy!  Martha Beck stopped lying for a year and shares the wild ride on this experience! This podcast convo between Gwyneth Paltrow and my mentor Martha Beck is FABULOUS. I highly encourage a listen. 
4. I can't say I've been terrified every moment, but everything that has mattered most, and brought the greatest joy and contentment was scary as hell to step into. It still is!! What's calling me always requires me to muster courage.
What's calling to you now that will require great courage?


5. Are you feeling like you're in the ditch and struggling mightily?  A wee video share about how I fell into the ditch and the step I needed to take to get back on.…
(CLICK ON THE IMAGE BELOW TO PLAY VIDEO)
I'm sending you SO MUCH LOVE!
I'll be heading to Peru with a beautiful group of humans in late April but I am open and seeing people in person (and via Zoom/Facetime too!)- so if you are feeling the pull towards healing or life coaching, please book your sessions here.  
Sarah
P.S. Please find  a few classes I'm teaching coming up below…..
Intro to Shamanic Journeying
(via Paula Coyne)
Introduction to Shamanic Journeying
Join me for a morning with Sarah Seidelmann, MD and Shamanic Healer (followyourfeelgood.com).
April 3rd, 9 AM-11:30 AM Via Zoom.
I have been curious to study and develop shamanic journeying practices, and attended a women's retreat with Sarah in 2018. She is enthused to offer this Intro experience with us and we'll see what might want to emerge after that. I am delighted, as I trust Sarah and value her special gifts.
We'll each have a chance to speak our names and what calls us to this experience. Then Sarah will drum and guide us through a shamanic journey. She shares more about what to expect both below and on her website.
Please see her list below about what to have handy.
If you'd like to claim a spot, please register by emailing me at truenaturemindfulness@gmail.com. Specify "Register for April 3rd" in the subject line, please. Please give me your name,  and pay the Registration fee of $65 paypal.me/truenature20.You can also ask for an address and mail me a check. Then I'll send you the Zoom link for our session.
Dying to Live:
A Crash Course in Living Purposefully
With Sarah Bamford Seidelmann, MD, Woman of Medicine, Shamanic Mentor, Author – Duluth, MN
Date: Thursday, April 8, 2021
Time: 6:30pm-8:30pm Central Time  (4:30 -6:30 Pacific)
Location: Zoom
Cost: $30.00
Sign Up: www.healersplaygroup.com
You will receive a digital download with the zoom link.
Questions: ahpg@yahoo.com or Pamela 612 940 – 4215
About this Class:
In this Playgroup you will:
 have the opportunity to acquaint yourself, first hand, with the
processes that are available to you immediately after death
(beyond the veil) so that you can gain knowledge and receive gifts.
 experience a small taste of one of the powerful processes that happens to each of us near or at the
time of our death and apply its medicine to your life now so that you can live lighter and brighter lives.
 have a small sample of what death has to teach you, personally, about how to live your life with
greater purpose.