How Is Your Media Diet? Are You Eating the Rainbow?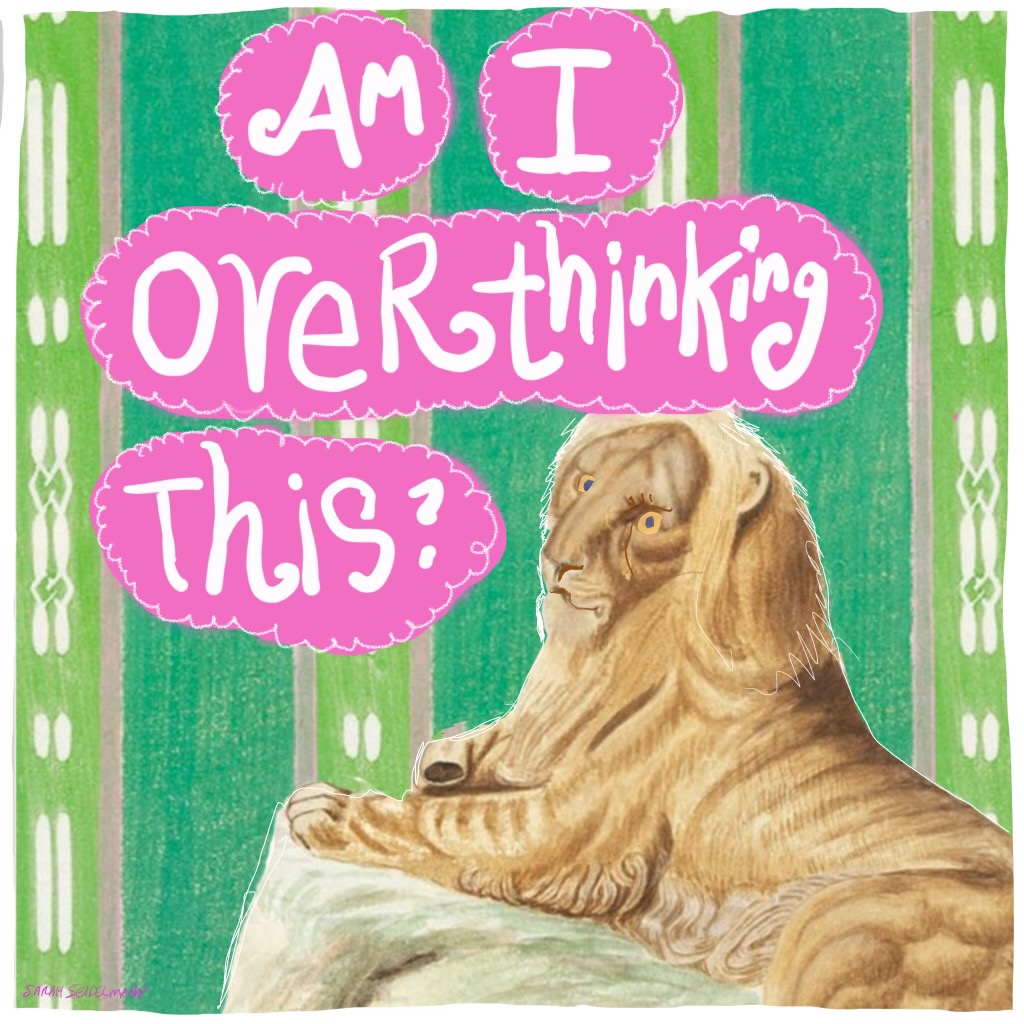 We live in an era of MEDIA RICHES…there were never more amazing TV shows, books, films, podcasts to choose from- it's amazing.
For me, there must be a balanced ratio of media intake:creative output.  I try to ingest some goodness and to create some for others to ingest/enjoy too.
The idea is to be in a sort of balance that feels good for me.
To me, feeding ourself a steady diet of nourishing media is JUST as important as being sure we "eat the rainbow" and have a well balanced diet to support us.
Areas to consider:
Newsletter subscriptions
Magazines
Books
News Outlets (the newspaper/TV and Radio)
Podcasts
Netflix/Amazon Prime/Cable
We are what we eat/what we watch!
Some argue that watching television is lethal to our own knowingness.  
Watching TV is like
taking spray paint to your third eye. 
-Bill Hicks
That quote stopped me in my tracks and – while it is probs a bit EXTREME …. I ALSO know that there is a lot of TV/media out there that is in no way enlightening, for me.
Things to do instead of [SPRAYING BLACK PAINT ON YOUR THIRD EYE]:
Learn a new skill at Skillshare – I loved this class on abstract art with an ipad/procreate app
Learn an instrument or other skill via youtube videos for free!
Go to a museum and gawk at art and see what speaks to you.
Go on a photo safari in your neighborhood or somewhere new in town, intending to capture LOVE in an image.
Go for a swim in a lake, river or ocean.
Write a letter to say thank you to somebody who made a difference in your life. Put crazy stickers on it and make it amazing!
Clear out the freezer and fridge and make something FREAKY for dinner.
Phone or text loving emojis or a silly GIF to a few friends and loved ones.
Train for a triathalon.
Organize a drawer you use often and ENJOY the sweet results!
—————————————————–
I gave up local and national TV news twenty years ago
( I turned it back on, briefly,  to bear witness to the riots that happened after George Floyd was murdered as that felt important but otherwise I completely avoid.  I experience no untoward effects and EXPONENTIALLY more peace and joy).
The last several months I have even turned off National Public Radio (which used to be my only source of national/state news) and—GASP…surprisingly, I have not missed it.
You may call me crazy but it's just my truth in this moment.
I find that what I need to know finds me.
This may sound like blasphemy and that is OK—just follow what feels good for you—your soul will not steer you wrong!
Here are a few media items I have DEEPLY ENJOYED this week!
Writer and Recovering Addict Anne Lamott on The Tim Ferris Podcast
This YouTube Channel is just full stop beauty and amazement and this woman's story left my heart SO FULL. 
Los Angeles OverEaters Anonymous Podcast Episode with Janet
The New Sweet Ass Affirmation Deck (Number two!) 
FRUGAL CHIC.   My husband and I are talking more and more about retirement and what that might look like and I have gotten back to the playful frugality of my youth.  
Please hit REPLY and share you favorite new FEEL GOOD media- I love learning about new things!
Morning routines and stacks of tiny habits can help you make BIG change with a minimum of effort- you can learn all about those here and design your own powerful (and TINY) morning routine here. 
You are worth it!!
As always, I'm here if you could use a spiritual healing or a session of coaching or shamanic mentoring.  We all need sacred space to be held for us from time to time..so we can find our way.  You can always find and schedule sessions here.  
with much love,
Sarah
(more from my #100dayproject below) You can follow all of my art here at Instagram.