A Mini Near Death Experience Can Be A Gift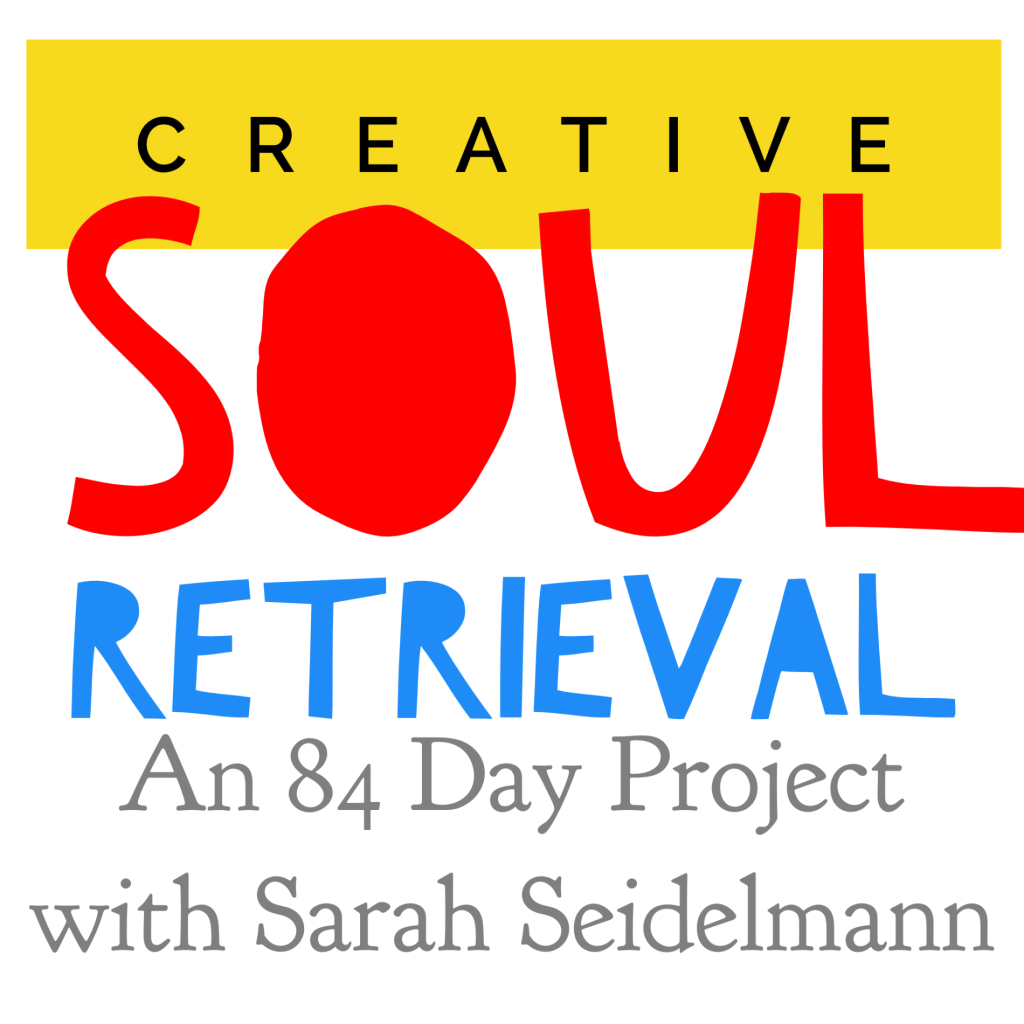 Here is my short list of FEEL GOOD ideas I hope will inspire you!
1.  I WANT TO BE FULL CODE.  After returning from Japan, I began the physically + emotionally challenging task of clearing out my dad's house to get it ready to sell.  In the midst of that turmoil, my little heart went into atrial fibrillation again.  I ended up in the ER again.  They gave me some medicines to try to flip me back into a normal sinus rhythm and it backfired. I went into shock.  As this was all happening (and the room began to go dark), I remember thinking, "Wow I maybe should have said goodbye to Mark when he had dropped me off at the ER before heading to his clinic for work?". I have a very low resting heart rate and blood pressure normally, and the medicine they gave me dropped it much lower.  I  was getting a little Baskin Robbins sized pink spoon taste of death.  
As they admitted me to the hospital (to monitor my low heart rate and blood pressure), the doctor asked me, "Do you want to be FULL CODE?".  In plain speak, what he wanted to know was if I wanted to be "do not rescusitate or DNR" status OR whether I wanted CPR and life support to be initiated if my heart's condition were to worsen overnight.
I was SHOCKED (and a little weirded out and maybe offended!) that he would ask me (dashing, vibrant and healthy 56 year old ME!) such a question.
YES I WANT TO LIVE!  Am I giving off "don't bother trying to save me" vibes today?  Do I look 85 years old?  Gah.  It's always a surprise when my life (and the length of it) is put into question.  Then the nurse came in and said she needed to check me for bedsores (what???).  Apparently it's protocol, according to my daughter who is about to graduate from nursing school.
Not one of us knows when the day that we will die will come. And usually, even when your'e old, it seems to come as a surprise.  I'm grateful for the opportunity my recent visit to the ER provided.  I feel clearer and more grounded about what I'm doing.
I want to be FULL CODE.  I want to follow my dreams and SHOW UP for the things that matter.
I don't want to go early, but I am surrendered. This is hard to think about but also ok. Each brush with death is a precious gift. An awakening. A reminder to love,  to paint, and to be in the wild places for we do not know when we will be called home.
If you knew your life was going to be cut short in some way, small or large, what would you immediately  change?
I decided to let go of some contract teaching work to make more space for art making.
2. Seeing Judy Blume's Life Reviewed Made Me Cry:  Right now Judy Blume's most famous book "Are you There God, It's Me Margaret" is playing in theatres and its AMAZING! Go!  I also loved the documentary on Amazon Prime that reviews her whole creative career.  She has changed so many lives with her fearless writing and is now enjoying her 80's like a boss. No more writing. She wrote her final book five years ago.  For the rest of her days, she simply wants to be "out in the world".
3.  Quote I am savoring: 
"For me, trees have always been the most penetrating preachers. I revere them when they live in tribes and families, in forests and groves. And even more I revere them when they stand alone. They are like lonely persons. Not like hermits who have stolen away out of some weakness, but like great, solitary men, like Beethoven and Nietzsche. In their highest boughs the world rustles, their roots rest in infinity; but they do not lose themselves there, they struggle with all the force of their lives for one thing only: to fulfill themselves according to their own laws, to build up their own form, to represent themselves. Nothing is holier, nothing is more exemplary than a beautiful, strong tree. When a tree is cut down and reveals its naked death-wound to the sun, one can read its whole history in the luminous, inscribed disk of its trunk: in the rings of its years, its scars, all the struggle, all the suffering, all the sickness, all the happiness and prosperity stand truly written, the narrow years and the luxurious years, the attacks withstood, the storms endured. And every young farmboy knows that the hardest and noblest wood has the narrowest rings, that high on the mountains and in continuing danger the most indestructible, the strongest, the ideal trees grow…"
~Herman Hesse, Bäume
I love this idea that trees "struggle daily to fulfill themselves according to their own laws."  What are your own "laws" and are you fullfilling them?
4. Book I'm Obsessed with:  The Creative Act by Rick Rubin.   This book ( I listened to it on Audible- the author's voice is amazing!) had me nodding my head and also feeling super inspired about making things (books, art, music and more!).  Rick believes in MAGIC and is in awe of the way creative ideas unfold. For three key takeaways from the book, check out this video and if you love it- get the book!
One of my favorite quotes from the book:
Discipline and freedom seem like opposites. In reality, they're partners.
~Rick Rubin, "The Creative Act"
The discipline to do creative work daily can be challenging and that"s why I'm doing an 84 day project again this summer (usually it's 100 days).  It's easier to create regularly and it's incredible to see what unfolds!  I hope you join us!
You can book vibe-raising divinations, life- coaching, and shamanic healing/mentoring later in April and into May June  HERE. 
with love,
Sarah
This email is reader supported! The best way to support me is to:
1. BUY MY BOOKS  (or listen to them on Audible!)
2. Purchase my CARD DECK 
2. DOWNLOAD my BEASTIE App for Wild Animal Messages
3. Book a HEALING or COACHING session with me.
4. Take a CLASS from me.
5. Purchase a mug, t-shirt, framed print, tote bag, shower curtain or other magical thing that I have created at MY ART SHOP.
6. FORWARD this newsletter to somebody who you know would enjoy it!
Have you been putting off a creative practice because life is moving too fast?
One way to fit songwriting, uke playing, drawing, painting, writing or comedy (or whatever sort of "making" you'd like to get better at) into your life is to do a #100dayproject!
Four years ago, with three kids still at home, a book I was writing + a busy teaching and healing practice- I was having trouble fitting what mattered to me (creativity!) into my days…This method made it possible!
A whole bunch of us are going to do it together beginning May 31st!
I'll be sharing best practices and lots of other inspo! Learn more + Join us HERE.