5 FEEL GOOD THINGS FOR THIS FRIDAY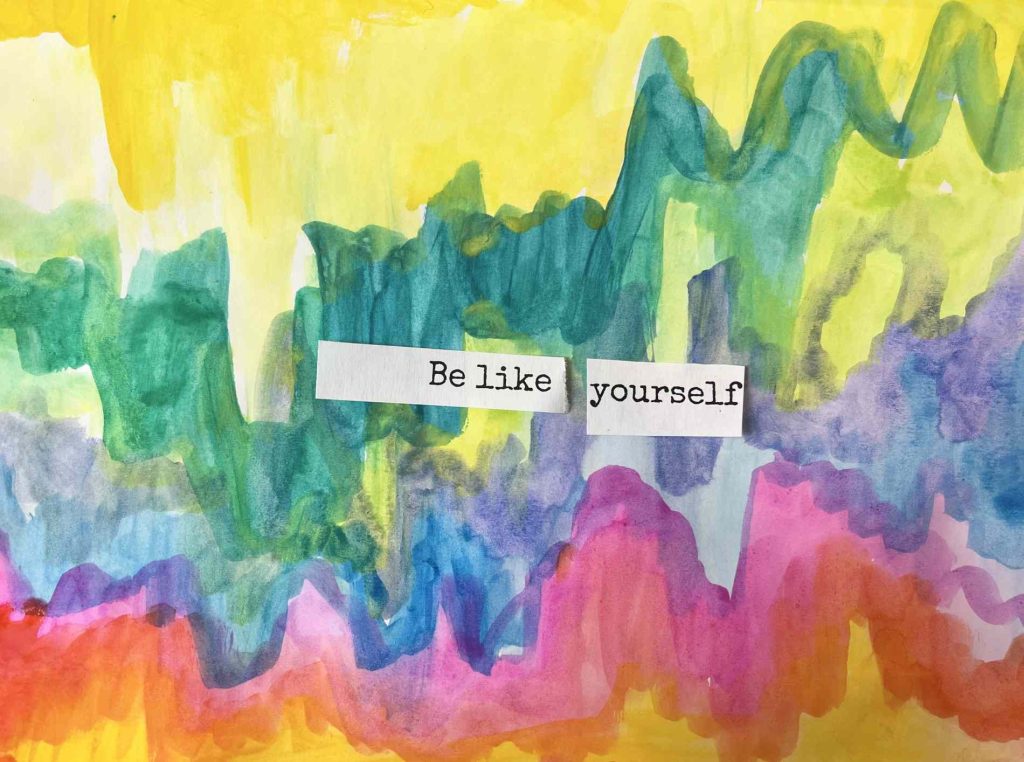 (art and poem by me)
1. I got to interview my friend, shaman Alyson Charles.  She's got 150K followers for good reason…her Ceremony Circle Podcast  is wonderful! (I HIGHLY RECOMMEND!- start with episode 1!) , and she's the author of "Animal Power: 100 Animals to Energize Your Life and Awaken Your Soul"
Find her beautiful new book here.  We talked about heeding the call to become a shaman, surrender, the animals that scare or trigger you and so much more. Listen to the end – she does a special divination for all of us that you won't want to miss!  WATCH OR LISTEN TO THE INTERVIEW HERE.

2.  These days around our house we are using a lot of "I am feeling_________" statements to describe our emotions without blaming others. Thank goodness for awesome family therapy!  Being able to identify and FEEL or feelings is what we are HERE TO DO…and, for me it doesn't always come naturally! Coach Stacey Andon has a 15 minute share about HOW to do this.  LISTEN HERE.
3.This question from @GwynethMarion STOPPED ME DEAD IN MY TRACKS…
"But does he relax your nervous system?"
Obviously she's talking about finding a suitable partner..AND what a fabulous question for all of life! When you have a choice…I hope you choose the thing that relaxes your nervous system.  Put another way, "Does this choice bring you peace?
4. For writers and artists and makers of all types, I believe this idea is powerful!  
——-Be a factory, not a warehouse——–
"My college professor said this and it really stuck with me. It's a reminder to not be "too precious" about your work and hide it until everything is absolutely perfect (that day will never come). Swallow your pride and put yourself out there and share your work. Keep making things, try new ways of creating, and take risks. It's better to keep creating and putting yourself out there so you can get honest feedback and move forward.
So, be a factory by continuously creating and putting your work out there. Don't be a warehouse, storing work in a dark corner that never sees the light of day." ~Freelance Illustrator & Graphic Designer MadeByLisaMarie
5.  CREATIVE TIP: Try making something in your favorite medium that is a response to another piece of art, writing or music that you are OBSESSED with.  I did a digital collage using @procreate on my ipad and my friend Matt (who wrote the music that inspired my collage said- hey let's make it into a video and that was so much fun!!
CLICK on image below to WATCH:

6. If you're like me you LOVE ACTUAL PAPER BOOKS.  But in 2022, to reduce visual clutter and spending,  I committed to using my Kindle unless I was purchasing a reference book or something I'd use daily.  One thing I LOVE about Kindle is that downloading samples of books is FREE –and it has saved me MUCHO MONEY annnnnnnd my favorite ADHD coach says there are so many other advantages of using a Kindle if you are ADHD. 
7. FREE local vision boarding course with me! In Duluth on May 19th Register here. 

There are two weeks before we get started (JUNE 1st is our DAY ONE)…you'll want some time to dream up your idea project!
Growing this creative part of yourself is a way to live a more AMPLIFIED + courageous life!
Read more and get registered HERE.
Here are 25 awesome ideas to help you get thinking about YOUR project from Dipa (one of the participants in 2022!)
1. 100 days taking pictures of windows (around city)
2. 100 days of metaphors
3. 100 days of spontaneity
4. 100 days of things I am afraid to say out loud
5. 100 days of 100 project ideas
6. 100 days of 100 prompts / powerful questions
7. 100 days of courageous acts
8. 100 days of doodling life equations
9. 100 days of drumming
10. 100 days of painting the sky
11. 100 things I learnt that really lit me up- made into art !
12. 100 days of daily gratitude – made into art !
13. 100 days of what it means to play – take a picture with your words, a camera or any other way
14. 100 days of books I wish existed
15. 100 days of reading 1 book a day + sharing thoughts
16. 100 ways to say No (or how to draw boundaries playfully)
17. 100 days of self-reflection about <insert topic >
18. 100 days of talking to strangers
19. 100 ways of not having to be perfect
20. 100 days of learning to create a garden
21. 100 days of mistakes and messes / Collecting 100 rejection slips
22. 100 days of watching Ted Talks and sharing learnings
23. 100 days of journaling free write
24. 100 days of making pretty salads / pretty food
25. 100 days of decluttering and/or releasing
Read more and get registered HERE.
I'm sending you infinite blessings! If you are longing for sacred insight (a divination!), shamanic healing, or life coaching you can always book a time HERE.
Much love,
Sarah
So grateful for this review!
Magical and Moving

Reviewed in the United Kingdom on March 6, 2022
"What do you do when nothing is going according to plan and everything is literally becoming darker and darker? I loved following Meera's rich and magical journey as she navigates family dynamics, health crisis, and finding her place in this world. One minute you're having pizza with her family, the next moment you're visiting a Shaman and learning about the power of prayer, intention, and trust. Maybe that's my favorite things about this book, how the author seamlessly weaves together the ordinary with the extraordinary. How both worlds compliment each other, and the everyday miracles that happen when you open your heart and mind to all the things you can't explain."
Get it where wherever books are sold
Get your copy of WHERE THE DEER DREAM here.
Change your home, change your whole LIFE! 
TIGER's NEST: Building A House of Integrity is the fall 2022 offering I am so excited about.  Inger Kenobi and I have been designing the curriculum and we have so much goodness in store for you and your homes!  Register for the free call here. 

Art by me! You can buy t-shirts mugs, greeting cards and journals with this design here.