Woo-Woo was Used By Some of the Most Brilliant People in History, You're in Good Company!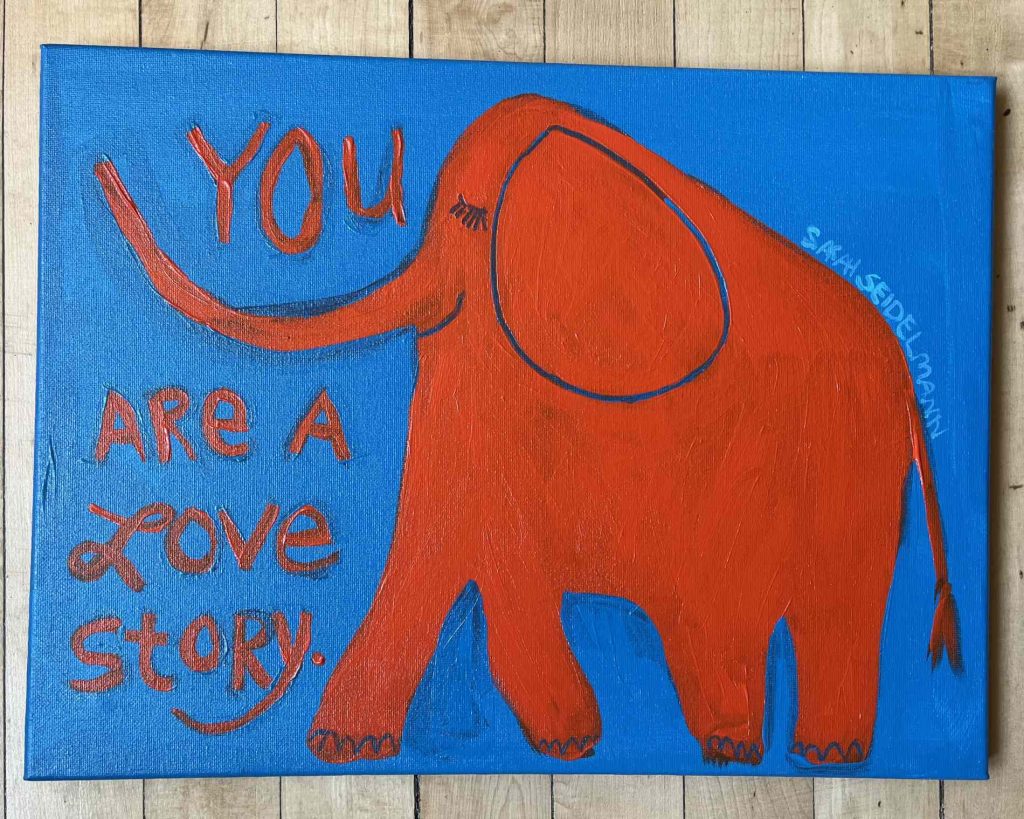 Dear Creators of WONDER and MAGIC-
I'm extremely grateful to be HERE in your inbox and I dream that what you find here encourages and uplifts you.
Here is my short list of FEEL GOOD ideas I hope will inspire you!
1.  Afraid You're Too New Age-y?  I often hear others apologizing for their mystical practices, talking to trees or letting astrologic moves inspire their week.  "Ughh…I guess I'm a little woo-woo.." they whisper apologetically.  If that's you, did you know that some of the greatest artists and thinkers of all time did exactly that? Astrologer Rob Brezney's latest blog reminded me of the INCREDIBLE humans that have befriended beings across the veil in order to enrich their own understanding of life and their creative work!  Teresa of Avila is someone who I've gained much insight by visiting her to receive teachings and this is just one of the magical things we will be doing in SHINE, our new SALON for working creatives!  We are soft-launching this summer and begin formally in Sept. 2023.
2. The best definition of art I have heard to date! 
Jason Segal was once told that ,
"Art is self-exploration in front of an audience."
Ha!! No wonder its so hard to hit "publish" at our blogs or to share our latest bit of quilting or a song we wrote….we sort of have to get naked to do so!  I believe that practicing self-expression by dancing, singing, writing, painting, cooking, decorating, beading– you name it– This is what brings us more LIFE.  So…in essence-  sefl-exploration yields more LIFE.
3. Nourish Your Ego.  Hear me out!  In our culture we demonize the ego so much. Everybody is terrified to become a narcissist (except of course the narcissists who, allegedly, are enjoying themselves). But, in my very first shamanic training I was admonished to be sure I had EGO (and humility).  Our ego is extremely necessary…if we are to be EFFECTIVE, we must know who we are and where we are going in our lives.  I loved this love letter to ego:
Dear Beloved Ego,
I'm sorry the conscious and spiritual communities
have given you such a bad rap.
Thank you for caring how others perceive me.
Thank you for letting me believe I can make a difference in the world – whether true or not.
Thank you for not letting me hide beyond humility
to make myself small.
Thank you for pushing me to crave validation
through my acts of service.
Thank you for allowing me to be a unique human who can be self-interested at times.
Thank you for delightfully reminding me I have a story during the good times and the bad.
Thank you for the drive to be "successful" and allowing that marker to be fluid.
Thank you for helping guide me to make decisions and revealing my fears.Thank you for letting me be human and messy
How do we nourish our ego?  We pay close attention to ourselves.  We get clear about what is true for us.  We honor our own preferences for our direction, for company and for places to explore.  WE protect what we love, including ourselves. And then, (for the humiility), we acknowledge that we are a tiny part of an extremely giant Universe which is guided by something much greater than us.
3.  Have You Ever Wondered What It Would Be LIke to Quit Your Job and Become a Writer (or an Artist or really anything your heart desires) Full Time?  READ THIS book: Everything All The Time Is Constantly Up To Me: The Journal of An Aspiring Writer.  It's just 99 cents at Kindle right now. You can use a Kindle app on your phone to read it if you don't have a kindle device.
It's such a delight! I can't get enough of Inger Dybvig-Kenobi's world! Here's my review from Amazon:
"Inger's diary-style book provides a ringside seat to witness an extremely lovable and funny protagonist's journey to becoming a real writer…..Witnessing her transformation makes me appreciate the dedication and tenacity required to become a true artist. After reading this book, I long to incorporate aspects of her intriguing life into my own: contacting a friend who can enlist Buddhist lamas for a beloved's darkest hour, enjoying bottles of day-old champagne with a friend post-party, and engaging in conversations with the departed in her living room at 3 am. I miss being part of her world! Didn't want it to end."
4. Dancing Will Make you Come ALIVE in a New Way!  Last week I went to a free salsa class given by Simply Ballroom, a dance studio in my hometown.  No partner was required.  WE lined up on either side of the room and got our first simple lesson as the fabulous salsa trumpets blared in the background.  I felt nervous…."…..like am I going to be able to do this////".  It was so much FUN…I haven't laughed so much or been so surprised by an experience in a while.  Find a local studio- go take a class with a friend—it's guaranteed to give you something to talk about!  Don't like "lessons"? Go to dance church and let yourself go!.
If you're going to be in or near Duluth, Minnesota on August 4th or 5th please save the date and come for a free dance lesson and an art exhibit by me!  There are lots of fun places to eat and drink nearby- make a day of it!  No experience or partner necessary- beginners welcome!  RSVP at the facebook event page to get updates.
You can book vibe-raising divinations, life- coaching, and shamanic healing/mentoring in July HERE. 
Whatever challenge or facing or transition you are navigating, getting support is truly wonderful and YOU deserve it!
with love,
Sarah
This email is reader supported! The best way to support me is to:
1. BUY MY BOOKS  (or listen to them on Audible!)
2. Purchase my CARD DECK 
2. DOWNLOAD my BEASTIE App for Wild Animal Messages
3. Book a HEALING or COACHING session with me.
4. Take a CLASS from me.
5. Purchase a mug, t-shirt, framed print, tote bag, shower curtain or other magical thing that I have created at MY ART SHOP.
6. FORWARD this newsletter to somebody who you know would enjoy it!
  Save the Date!  I will be inviting You in first to preview it before I share with the public!