True Confidence Is Moving Forward In Uncertainty.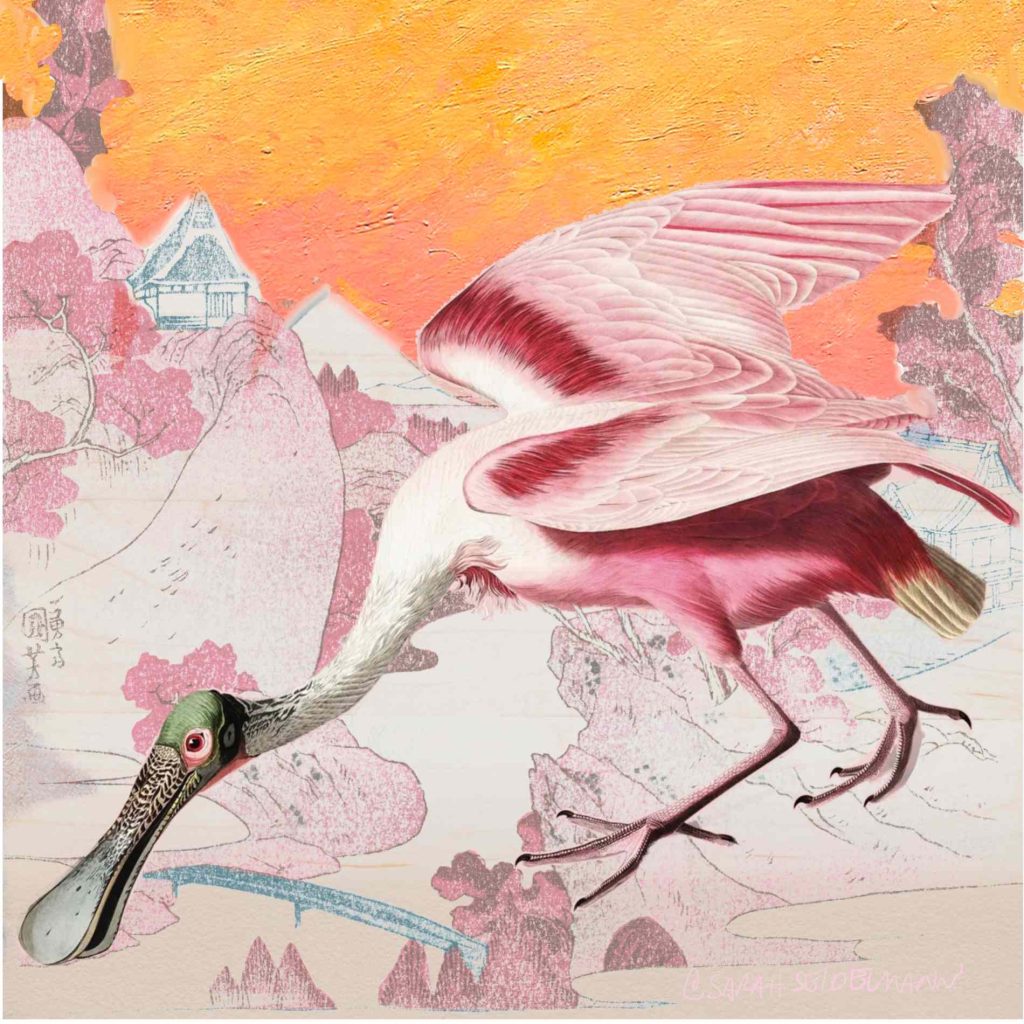 "Let me keep my distance, always, from those who think they have the answers.
Let me keep company always with
those who say "Look!" and laugh in
astonishment, and bow their heads."
~Mary Oliver, "Mysteries, Yes"
(art by me)
5 FEEL GOOD Things I Want to Share with YOU! 
1. You can watch "Stutz" on Netflix now.  It's an interesting + vulnerable doc about therapist (Stutz) made by his patient Jonah Hill.
"True confidence is moving forward in uncertainty." ~ Stutz
I loved the practical  "tools" shared and the mutual care + love between these two men.❤️
According to Stutz, "There are 3 aspects of reality : pain, uncertainty, and the need for constant work."
We all have to face these 3 things.
It's on Netflix now.
2.  I thought you needed to know how to write a book to write one, but you don't! I am living proof. And maybe it's not a book you want to write, but something else you don't know about.  There is magic in simply deciding you will do it.
Inger Kenobi and I just recorded a short video where we share how we wrote our first books.
We talked about: 
-What about structure?
-How to get started?
-The advice Inger got when a celebrity snagged her book contract.. .
Click HERE to listen.
We also share why we love our upcoming writing program. First and foremost:
-There will be no reading and critiquing of each other's work. (phew!)
-You will never feel behind (because the focus is on writing, not on catching up on gazillion classes.)
-You'll feel safe and supported (writers are the coolest people!)
The early-bird discount lasts until December 1st.
Click HERE to check out the details.
3. QUOTE that has me sinking deeper into a truth:  
"If you take objects out of a room, one by one, two thing
will happen. The first is obvious. You will miss some of the
things you have taken away. The second is that you will
notice the things that remain more than ever. Your attention
will focus. You will be more likely to read the books that
are left on the shelves. You will appreciate the remaining
chairs more. And if there is a chess board, you are more
likely to play chess. When things are taken from us, the stuff
that remains has more value. It rises not only in visibility
but also intensity. What we lose in breadth we gain in depth.
As I've been releasing more and more items from my space and calendar as part of the Tiger's Nest course Ive been co-running with Inger Kenobi, there is a sweet power and clarity that rises up.  What's most dear is more clear.  If you'd like to get more inspo on this topic, I recommend following Joshua Becker's work. 
4. Shorten Your To-Do List.  Make it only 3 items long.  This idea was one I have heard from several sources but am finally putting into action.  I do keep a longer to-do list in my phone ( I use To-do-Ist App for that) so that weird long term to-do's all get captured .  LEARN HOW here. 
"To accomplish more and spend time on your highest-impact tasks,
you have to act on them on a daily basis."
-Chris Bailey
I am wishing you the MOST peaceful and CALM holiday season.
Whatever is important to you, I hope you get the chance to embody it (imperfectly of course!).
with love,
Sarah
This email is reader supported! The best way to support me is to:
1. BUY MY BOOKS  (or listen to them on Audible!)
2. Purchase my CARD DECK 
2. DOWNLOAD my App for Wild Animal Messages
3. Book a session with me.
4. Take a CLASS from me.
5. Purchase a mug, t-shirt, framed print, tote bag, shower curtain or other magical thing that I have created at MY ART SHOP.
6. FORWARD this newsletter to somebody who you know would enjoy it!
P.S.  Is 2023 the year you are going to commit to getting your book written?  If so, Inger Kenobi and I have an amazing program for you!
Together we can do what we could never do alone!
WRITE YOUR BOOK IN 2023
After watching countless writers struggle to give their book the time and the energy it needs and deserves – and after overcoming oh-so-many obstacles ourselves – we're excited to show you a different path. A flight path, if you will, where:
​
you'll be supported, uplifted, and on a roll
you'll learn in-depth writing tools and strategies that work
you'll stop fussing, nitpicking, and itching to 'improve' everything
you'll forge a sacred bond between you and your book
you'll break free from writer's block and inner drama
you'll isolate what you want to write about from what you think you should write about
you'll schedule pleasure breaks and celebrate your wins
you'll get to say, 'I wrote a book!' ​
​
We guarantee: When you show up for yourself and your amazing book, you are going to feel the incomparable feeling of being in integrity with yourself.
READ more and register by Dec 1 for the early bird discount!
If you're an alumni, hit "reply" to this email and I can send you a discount code.