TOP 10 Reasons WHY YOU MUST Write Your Book (Or Make Your Creative Act!)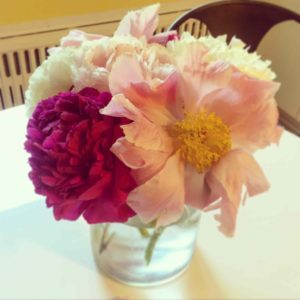 At age 43 I got a strange yearning to write books.
One year later, in 2011,  I self published my first book.
A year after that, I published Born to FREAK.
Next, I aimed for and got an agent in 2016 and published my third book in 2017 and my fourth, Book of Beasties, is coming July 2018. I write this post to encourage those of you who have a burning desire to write a book but are experiencing a modicum (or a boatload) of self doubt.
Number 10.  DO IT BECAUSE SOMEBODY TOLD YOU THAT YOU CAN'T
As an act of rebellion.  Many of us who write also fancy ourselves as black sheep- that we don't fit in- or that everybody is against us for some reason or another-  so rebellion can be a powerful motivator.  I'm not saying it's the highest form of motivation but it's def. a form!  Possible white sheep to rebel against include but are not limited to.
Your mother
Your father
That guy in the cubicle next door
Your editor
Your agent
A stranger
Your ego
Tip: Create a SAFE SPACE from which to work–  surround yourself with people who, as Will Smith says, throw logs on your fire and promise yourself (for now) nobody needs to peek at you manuscript…yet.
Number 9.  BECAUSE YOU HAVE A WHY 
There is something driving this desire you have to write and it's IMPORTANT- you might not know what it is yet, but you can feel  its pull.
What is your WHY? 
Be curious….this is very important to discover (eventually) because it will keep you going when things get challenging (and THEY WILL!)
Hint: Mine was fiery desire to help others find their feel good and follow it.
Write down one reason that you must write this book.
Maybe these stories are haunting you and won't leave you alone.
Maybe it must be told so others won't have to learn a painful lesson you had to?
Maybe you simply need to do it to clear the air?
Or because because you couldn't find the book you so badly needed when you were crying on the bathroom floor.
Hint: Often your "why" has everything to do with your own hero's journey:)  
What is your why? Or what might it be? Write it down.
Number 8.  BECAUSE IT WILL KILL YOU IF YOU DON"T
Creativity that is not used is poisonous to humans-  you were meant to get it out. People literally get sick, depressed, anxious, blocked, addicted to everything (shopping, eating, drinking, drugging) and stuck from not expressing themselves
So do it simply because you love yourself enough to allow your creativity to flow.
Writing brings relief.
Writing is a radical act of self LOVE-  it is not selfish– but generous (more on that later).
Have you ever experienced a health crisis or emotional crisis from not writing?  
Number 7.  IT WILL MAKE YOU A BETTER HUMAN BEING.  
You will be humbled.
You will experience great highs and lows.
You will develop compassion for others.
You will suddenly be deeply grateful for all the wonderful books you have read.
You will have to stick your neck out.
Your mettle will be tested.
You will prove to yourself that you are capable
NUMBER 6:  Because ECKHART TOLLE WOULD APPROVE:
You will spend more time in the present moment.
To write,  we must, to quote Spinal Tap,  dwell well, we must feel our feelings…we must open up all of our senses and immerse ourselves in situations.
Writing this book will force you to PAY ATTENTION-  BE ASTONISHED AND TELL ABOUT IT and be even more grateful for poet Mary Oliver.
You will discover new truths as you begin to tell your stories.  
This presence can be an ECSTASY.  Not too shabby.
Number 5.  BECAUSE IT WILL SCARE THE HELL OUT OF YOU
And everybody knows that doing the thing you think you cannot is the BEST thing you can do.   
Read any book on self help and basically it boils down to this-  you must leap if you are to grow.
Writing this book is your hero's journey.  As you slay this dragon you will (eventually) return home with a treasure.  
Possible fears:
-Fear  of critics. (tip: go read the one star reviews of your abs. favorite book at Amazon and realize there might be trolls who will  hate your book too, but you are not alone. Not everybody will get you and that is AOK).
-Fear that it's already been done and been done better by somebody else.
-Fear you are an imposter. Or that no one would care. 
What scares you the most?  Write it down.
Number 4.  DO IT BECAUSE YOU WILL NEED TO ASK FOR HELP
Nothing great is ever accomplished alone. You will get to know many new people-  you won't have a choice. You'll need editors, copy editors, cover designers, early readers and this will all force you out of your room and into the world and this will be a good thing.
Everyone will benefit as you collaborate. Togetherness.
This part might even be a little bit FUN.  If you let it be.
Number 3.  DO IT BECAUSE A MESSY HOUSE (or a hot mess of a garage)-  WON'T HAUNT YOU ON YOUR DEATH BED like your  unwritten book might.
Stop de-cluttering your closet. It can wait.
A book won't get written if you waste precious life hours keeping that thing fastidious.
Let the blackened crust in the bottom of the stove remain.  
Write in the dusty, ketchup splattered and otherwise disastrous environment you inhabit.
Better yet- go to the clean coffee house where they brew locally roasted beans.  Get a whole milk latte.  No time for skim milk either.
Number 2.  DO IT TO SERVE THE UNIVERSE
The universe has all sorts of mystery it wants to bring forth-  new ideas- new characters, magical lands and stories and without conduits (writers–that's YOU!)– it cannot do that.  So why not volunteer to be a willing participant in the holy fucking creation. The creative spirit needs hollow bones!!  Let it take you and use you.
Number 1.  DO IT BECAUSE YOU'll FREE OTHERS to do their thing.  
A lot of us worry that if we do take the time to write this book it will be selfish. Frivolous. Preposterous.
The truth is the opposite: as you create, you will demonstrate to others that it can be done and some will even feel deeply encouraged. 
Your creative act will silently inspire and give permission to others to paint,  shoot a film, sing in the opera…to follow their yearnings.  
If you are a mother or father this is your holy duty.
If we show our kids we are martyrs they will grow up to be martyrs.   If we show up as creators- they will become creative- this is not a SELFISH ACT, but a generous one:)
I want to leave you with one last thought…
Here is one more reason to write your book….
"Because there is nothing that makes people so generous, joyful, lively, bold and compassionate, so indifferent to fighting and the accumulation of objects and money.  Because the best way to know truth or beauty is to express it. " Brenda Ulleand
Much love and elephants, Sarah
If you could use some spiritual assistance or life-coaching awesomeness, lets talk.  You can schedule a ten minute chat here.