Spring Fever: Level ORANGE, How to Recognize Jonesings That Will Lead to A Heart's Desire….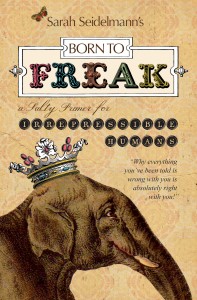 I have been noticing a STRONG urge lately to say-  rip out all of the kitchen cabinets, repaint every room in the house, buy a new shower curtain and toss every item out my closet.  If you were born to FREAK like me you may get these episodes of "jonesing" too.  Strong cravings for change…even for chaos?  Because we FREAKS feel things very deeply and intensely,  this jonesing can feel a bit overpowering.   I have found ways to examine my own episodes of jonesing which I find very helpful.  This process helps me to discern whether the jonesing:  (1.) comes from a heart's desire trying to manifest or whether (2.)  it's the kind that comes from a desire to escape something uncomfortable.   Here is a bit from my bookie on the latter kind of jonesing.
This kind of JONESING is an intense longing to escape, a desire
to avoid or subvert the strong feelings we're experiencing, such
as pain, anger, sadness, fear, or distress. This is why many
FREAKS fall into the arms of addiction, JONESING their way
unhealthily through life via food, drugs, spending, sex, and
more. I'm not talking about drinking a glass of wine (according
to my mother, "A glass of wine can maketh the heart glad" …
unless ye are an alcoholic), eating an occasional dimebag
of chocolate chip cookies, or reading Fifty Shades of Grey and
getting inspired to buy some rope. It's when you let JONESING
run your life, exchanging unhealthy activities for lifeaffirming
feelgood activities, that there's a problem.
~from Born to FREAK:  A Salty Primer for Irrepressible Humans
I have been collecting (free) paint swatches and being curious about what this about and leaning into the discomfort.  How do YOU "know" when an episode of jonesing will lead you closer to a heart's desire or further away?  Please share, if it feels good, by leaving a comment?  My hunch is that if we can share our own methods-  it might help a fellow born to FREAK human out:)  Namaste, Sarah