How to Make 2022 the Best Ever: A Free Tool for Self-Reflection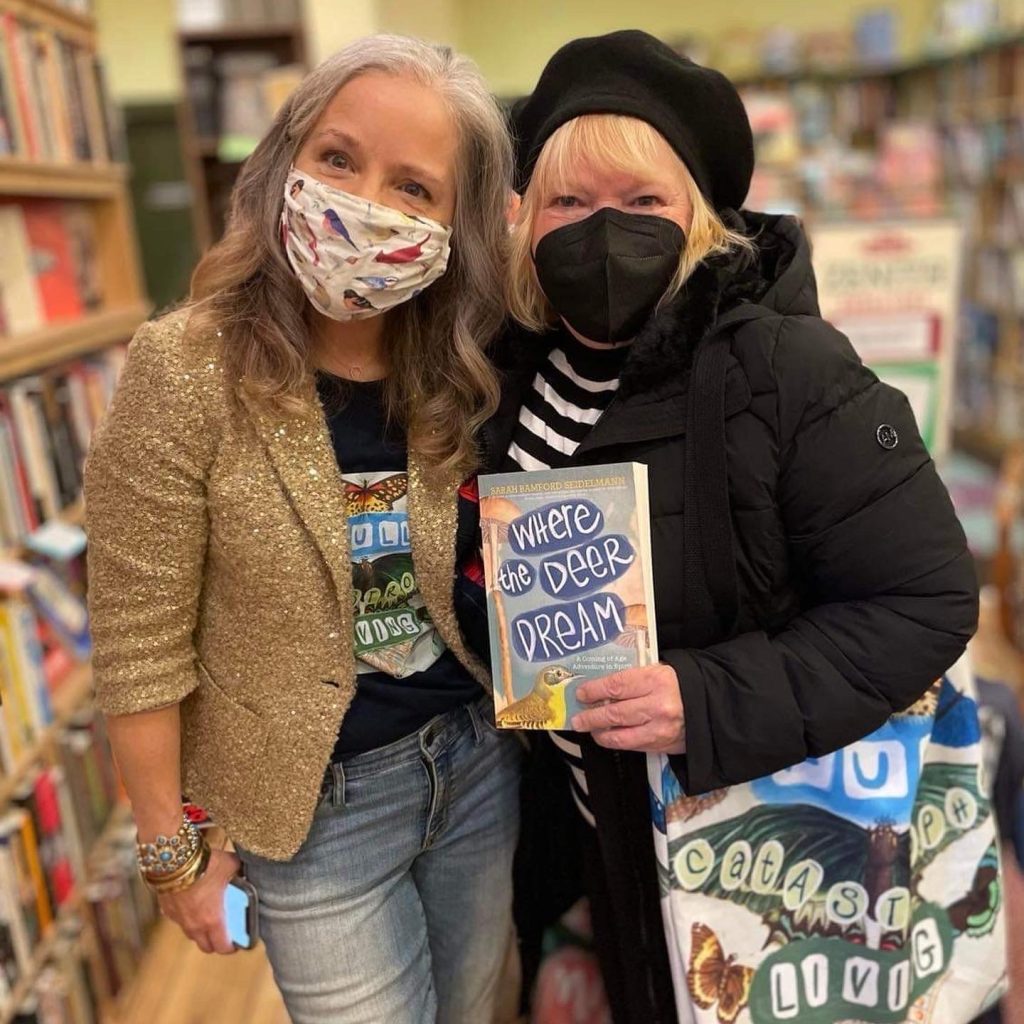 I am dying to know how you are finding the new book (Where the Deer Dream) and I know it's that wild time of year and you are probably up to your neck in wonderful tasks of goodness…but I would LOVE to hear what you think once you get to it……..and I would absolutely love a brief honest review from you at Amazon and/or Goodreads-  those reviews help so much! I have gotten messages via facebook:
"I am currently neck deep in this wonderful story! Savouring every page …Thank you Sarah 
 – Helen
"I know it's late, but I read the first chapter and I am in love with it. I have endless spiritual books, self help books, autobiographies of shamans….. but if given a choice for a pleasure read, I always fall back on fiction. Seeing real shamanic practices being woven into the most ancient known art form- storytelling… its whimsical and so fucking brilliant…" -EmilyThank you dear readers!!
Make 2022 Amazing….So there is one practice I have been doing that makes a HUGE difference for me.  I'm not a steady journal keeper…though I do record nearly every precious shamanic journey I take on my own behalf.I have been filling out this FREE little booklet each year around this time. I love it so much I support them on Patreon.
Print it out and staple it together.  Put it where you will see it!
I invite you to block out an hour on your calendar to start.  Get some tea and cosy clothes on and bring your calendar (whether its paper form or, in my case, my google phone app).You are going to take a trip down memory lane in 2021 and review the highs, the lows, the growth, the gifts.
I also peruse my photos on Instagram and facebook too as they can jog my memories of what the most meaningful memories looked like.
Then I decide what I would like to experience in the year to come– 2022.  Now I know I don't control the world…but I've learned that writing down my INTENTIONS and deciding is extremely powerful.I had "Finish my novel" on that intention list for three years running.  It didn't happen the first year I committed. And that's OK.  But a lot of other magical things did.
Some of the things I let go of in 2020:
Full price retail (I embraced thrifting and it was and IS SO FUN!)
The idea that being stylish is somehow NOT spiritual (now I like to look beautiful for the divine…it makes me feel good!)
Asceticsim— being to harsh or severe with myself/my body in order to connect with spirit-  no more.  I embrace gentleness.
At the end of 2021 I am ready to let go of:
"Trying" so hard to market my books (and instead using that precious time to create and BE with myself and other people)…I will do my best and put my books in the hands of something greater than myself.
The need to say yes and people please (YES—I am still working on this one!) –I'm committing to saying NO to almost everything to make room for what matters most.Here's my intention list from my  journal a year ago.

"Abstinence" refers to my recovery in 12 steps that I have spoken of before. When I focus on that, my whole life is improved- its miraculous!
WOW (my word for 2021!) what a year it was – so many wondrous adventures! Selling my first paintings. The #100dayproject and Authentic Fashion February- thank you all for being a beautiful part of my world.
There is something about self-reflection that is SO POWERFUL. 
You are worth it!  Your future self will thank you for taking this time to sit with yourself.
Designs from my 100 day project! Get a mug here.

Are you a writer, determined to get your book written in 2022?  We (Inger Kenobi and I!) have a FREE GIFT for you ….its a 90 minute class.
1. We give you 10 reasons why you should write your book,.
2. We invite you to meet your book (yes, that is a thing), and. . .
3. We give you practical tools on how to get started.
Have a look! If you want to get going with your book, this class is for you.
We begin in January!Access the FREE course here:
https://www.ingerkenobi.com/flytogether
I'm sending you so much love and the courage of at least 13 honey badgers to do the things you came here to do.much love,
Sarah
P.S. If you'd like books or card decks-  just hit return and tell me what you need! I can prepare them to ship them to you or for local pick up!
DEC. 3rd WINTER HEART WARMING
+ CACAO CEREMONY
Local friends in Duluth, MN I am co-hosting a special event on December 2nd from 6:30-8:30 pm   Register here.


Minneapolis friends, please save the date! I'll be signing books and introducing my first novel: "Where the Deer Dream"!) at Jodi McKee's magical shop of treasures- @Jewelweed in Wayzata!Thursday December 9th 11am to 1pm BOOK SIGNING at JEWELWEED in Wayzata, MinnesotaIt's the perfect spot to get gifts for the people on your list that love to grow! Flower essences, cacao, incredible stones and crystals and more!I'd love to see you!
On December 13 (6:30-8:30 pm) DEATH CAFE
We will be hosting another DEATH CAFE via zoom!  RSVP or learn more at the event link. You can NOW READ my new novel for Paperback and Kindle! Hurr
"Sarah Bamford Seidelmann is a born healer. She shows up to bring comfort and ease as a physician, a coach, a visual artist, a mother, a nonfiction writer, and now as a novelist. 'Where the Deer Dream' brings us Sarah at her best, drawing us into her warmth, humor, compassion, intelligence, and plenty of magical beasties. Like Sarah and everything else she creates, this book delights as it heals."
— Martha Beck, New York Times bestselling Author of The Way of integrity.
"Where the Deer Dream: A Coming-of-Age Adventure in Spirit is utterly enrapturing, enchanting, magical! Meera is an engaging heroine faced with an unthinkable obstacle who must grapple with the issues of loss, belonging, purpose, healing, faith, and betrayal. I absolutely loved following her journey to its deeply satisfying conclusion. Sarah Bamford Seidelmann's novel is illuminating and provocative in all the best ways!"~Elizabeth Rapoport, Editor and Master Coach and co-author of Queen Bee Moms & Kingpin Dads: Dealing with the Difficult Parents in Your Child's Life
"Looking backward into my teen years, I realize that all I've come to know about myself, the Universe, "Magic," and Love was already present. In Where the Deer Dream, Sarah's main character, Meera, struggles to make sense of the very real challenges that she faces–a mix that describes the reasons that so many teenagers suffer: loss to suicide, parental clashes, relationship confusion, adoption, peer pressure, a physical condition, financial shortage, and "weirdness." As I was when young, Meera is aware of the extrasensory, and the seeming chasm between the spiritual and religion. Through the support of her loved ones (visible and invisible), she learns about the true nature of healing and connectivity, both natural and supernatural. As you follow Meera's path, no matter your age, you'll learn that life is really the ultimate miracle.-Cyndi Dale, author of 30 internationally renowned books about energy healing, including The Subtle Body series and Advanced Chakra Healing.This story was a gift from spirit and I can't wait to share it with you!
It was simply AWESOME to be connected with readers and friends last weekend at my book signing event and winter market!  You CAN GET SIGNED COPIES from me or ORDER at AMAZON or wherever you get your books.