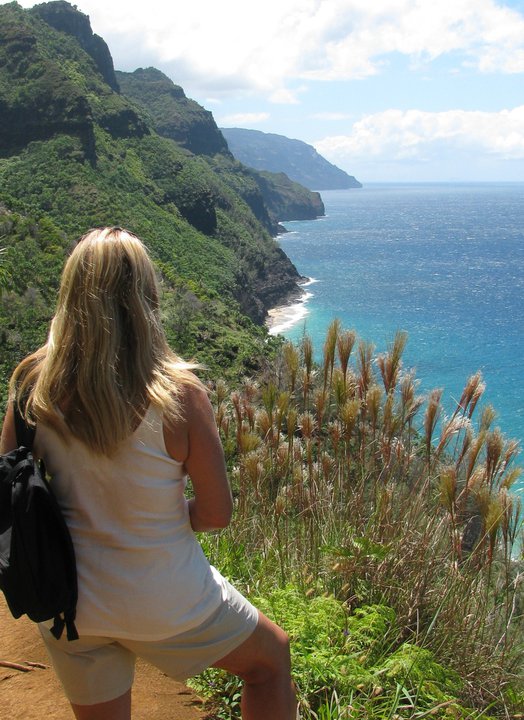 You're never going to get to any final place.
And so, we want to remind you to relax and
start having fun on the way.  ~ Abraham-Hicks
Dear Creators of Wonder and Magic!
Greetings beautiful ones! You who make this world more wonder-filled and amazing!
You may have heard me say that I'm a wee bit obsessed with Japan and it's language. This new word I learned is so apropos for this season:
(From Wikipedia)
Mono-no aware: the ephemeral nature of beauty – the quietly elated, bittersweet feeling of having been witness to the dazzling circus of life – knowing that none of it can last. It's basically about being both saddened and appreciative of transience – and also about the relationship between life and death.
Change: the one thing that never stops!
Mono no aware- the wistful feeling of impermanence…
I feel it when the peonies begin to fade in early July…
When the kids get older and want me /need me less…
When warm summer nights give way to cool fall evenings..
And, as a wise Colombian shaman I adore says:
"It is good that we have all of these feelings. It is ok."
I have several possible options for you if you're looking to join with me?
The next live ZOOM call for Life Pirate Academy is August 27 at 12 noon Central/1 pm Eastern/10am Pacific! Come and be coached or just be inspired and connect with fellow pirates!  Learn more and join here for just $129.00.
I have a new workshop! its's called 'TIL DEATH DO US START.
I am really excited to bring this to you!
Whether you have a few moments or 50 years of life here on earth remaining, you have a purpose and there are things you want to accomplish, experience and BE while you're here on earth.
Are you ready to have the relationships you dream about?
To take action on those long cherished dreams of yours?
To begin serving the creation/the Universe without resistance?
To break through your resistance to doing the things you KNOW you're meant to be doing?
To allow yourself to experience the things your soul longs for?
To live happy, peaceful and free?
To be able to "hold space" for others who are dying or going through a difficult transition.
Are you longing to stop holding back (or hesitating) where it matters most?
P.S. Don't worry! Talking about your death (happily!) will not bring it on, but it just might be the catalyst you need.
There's a reason that all shamans keep death as a close ally: Befriending death enables them to do the things they came here to do.
Death is the ultimate life coach. ~ Alice the Elephant
Remembering we are going to die goads us to clean up our side of the street. To take action on our dreams. To express our feelings. To heal relationships. To forgive. To say I love you. To say I'm sorry. To let of the stuff, people and experiences that no longer serve us.
That is why I am so excited to do this work together.
Nov. 1-3 2019
Camp Amnicon in Wisconsin (45 minutes outside of Duluth, MN – which is the nearest airport.)
Early bird pricing (350.00)in effect until it sells out or Sept 1. After that 425.00
All details and tickets at the link below.
https://followyourfeelgood.com/til-death-do-us-start-workshop-exploring-our-own-death-so-we-can-say-yes-to-our-life/
I
Are you in need of GOADING to get you committed to CREATING?
Try a #100days project. You can read how to do them here. 
I'm doing a #100days project on Instagram sharing  a message everyday from Alice the Elephant, my spirit animal.  You can follow those here.
Day 54| Messages from Alice ?? "Everything and everybody on this earth dies in time. It is good to grieve. And, it is also good to find gratitude right now for those things and beings that remain. It's gratitude that can give you the strength to repair the world around you. And, it is love that can never be destroyed." ~ Alice
Art: Peacock Butterfly, Camberwall Beauty, Purple Emperor, Glanville Fritillary, Grayling Butterfly, Green Hair Streak, and Silver Studded Blue Butterfly from A history of the earth and animated nature (1820) by Oliver Goldsmith (1730-1774).
______
Just 3 spots remain for Bali in April 2020! If your heart is saying YES- don't wait. Click on the video to learn more!
Read more about the adventure we have planned and plunk down your 600.00 deposit to hold your spot!:)
BALI: WILDLY ALIGNED (full details)!  
In Minnesota (Duluth!)-  I have added a third CREATE WHAT YOU WANT for Monday September 9th 6- 9 pm an evening of mini-vision boarding and getting clear on your DREAMS so you can make room and take tiny powerful actions towards them.  Get Your tickets here. 
And there's a DINNER PARTY I would love to see you at in September 18th at my office and you can get tickets here. 
much love,
Sarah
P.S.S. Ready to take other like minded souls on transformational journeys?  We need you! Learn how to become a FACILITATOR for my Hero's Journey Retreats (2 hour to 1/2 day to full day events) HERE.