Facilitators for "Finding Your FEEL GOOD on the Hero's Journey"
For a limited time you can become a facilitator for my workshop "Finding Your FEEL GOOD on the Hero's Journey".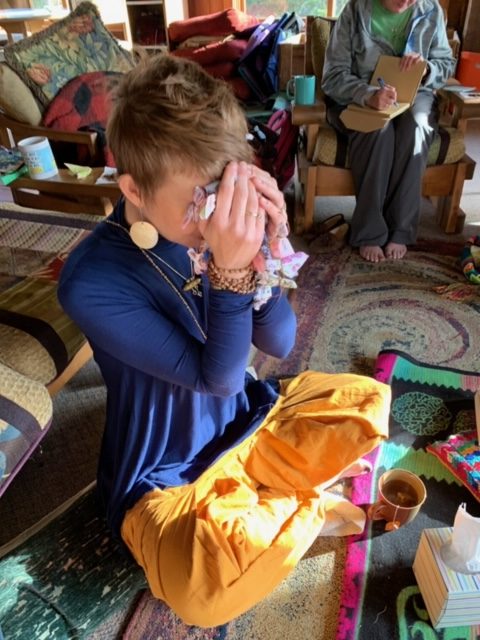 Have you been longing to do your first transformative retreat or workshop but you could use a little bit of hand holding?
Did you enjoy the retreat (if you attended) and wish more people could experience the Ah-ha's and insights you did as you explored your own dreams?
Or are you a huge fan of Joseph Campbell, spirit animals, divine signs and symbols or all of the above?
Are you a freshly pressed life coach wanting to develop a focus on nature and want an easy way to run your first retreat?
Have you been a coach for a while and you want to host more transformative retreats or weekend travel retreats and want a tried and true formula?
Are you a yoga instructor and want to add some meaty substance to a retreat that gets your people thinking about their dreams and how to step forward towards them?
Are you a person who loves to play host or hostess and you have a love of personal transformation?
A "How to Host an Amazing Hero's Journey Themed Retreat"  in a box!
I am a huge fan of personal transformation and as I began doing this workshop all over the country last year I realized that people were deeply enjoying it and feeling extremely inspired.
After running this retreat Phoenix, Minnesota, Seattle, San Francisco and Michigan, A healer (and attendee) asked me if I would teach her how to teach this retreat.  At first, I didn't understand what she was asking.  Then I realized that she wanted to run THIS RETREAT...just like the one I created.
I was so inspired!  It got me to thinking about "How to Host a Murder" Dinner party kits from the 90's - a lot of us wanted to throw a fun and interesting dinner party like that but, without the kit, it seemed too hard.  I LOVED hosting those!
This is a "How to Host an Amazing Hero's Journey Themed Retreat"  (all women or Co-ed) in a box.
It's everything you need in one easy to follow plan:
You just need to pick a date, invite your people and gather your things!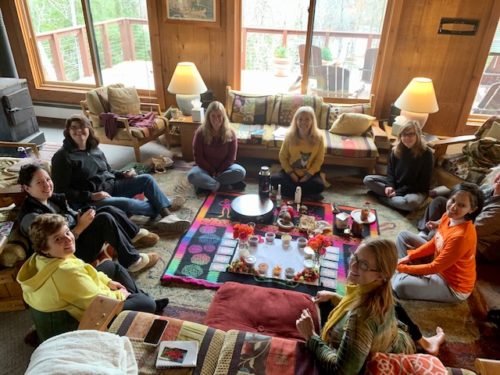 TIPS:
For inviting people, I like using sites like Eventbrite or Universe.com to create tickets because it's fast and easy to share on facebook.
You could host it in a yoga studio, in your home, at the library, in your community center, in the fabulous home of a friend or wherever sounds fun to you.
I even give you ideas to take this one retreat and stretch it into a whole weekend- super easy.
Once you buy the kit- you will have access to the private facilitators facebook group - where I will be offering a free ZOOM training.
I know that this coursework will grow and evolve from here, and you will be an important part of its evolution.
This course is being offered for a short time at this level of investment, and I look forward to seeing where it will lead us together!
All the profits you create from offering this course are yours to keep!  
There is no annual renewal fee, and as early adopters, you are welcome to use this material as much as you like for as long as you like.  I just ask that you use The Book of Beasties, please, and let people know about my work where it feels natural!
Since the workshop, I have moved closer to my dream of publishing my blog (I just purchased a domain!), and I am planning to make it live either at the…
I hadn't been to an event like yours before, and it was honestly a pivotal experience for me. I shared things with other attendees that I never have said out…
I attended one of your workshops on the hero's journey in September in Michigan. I absolutely loved it. It was such a fun and meaningful experience to have with you…
Ready to get the kit and start collecting ticket fees?
In just one retreat you could easily repay the investment.  Plus the world will grow in JOY!
Hero's Journey Facilitator's Kit
$179.00