Sacred Bundles: A Simple Grief Ritual That Can Help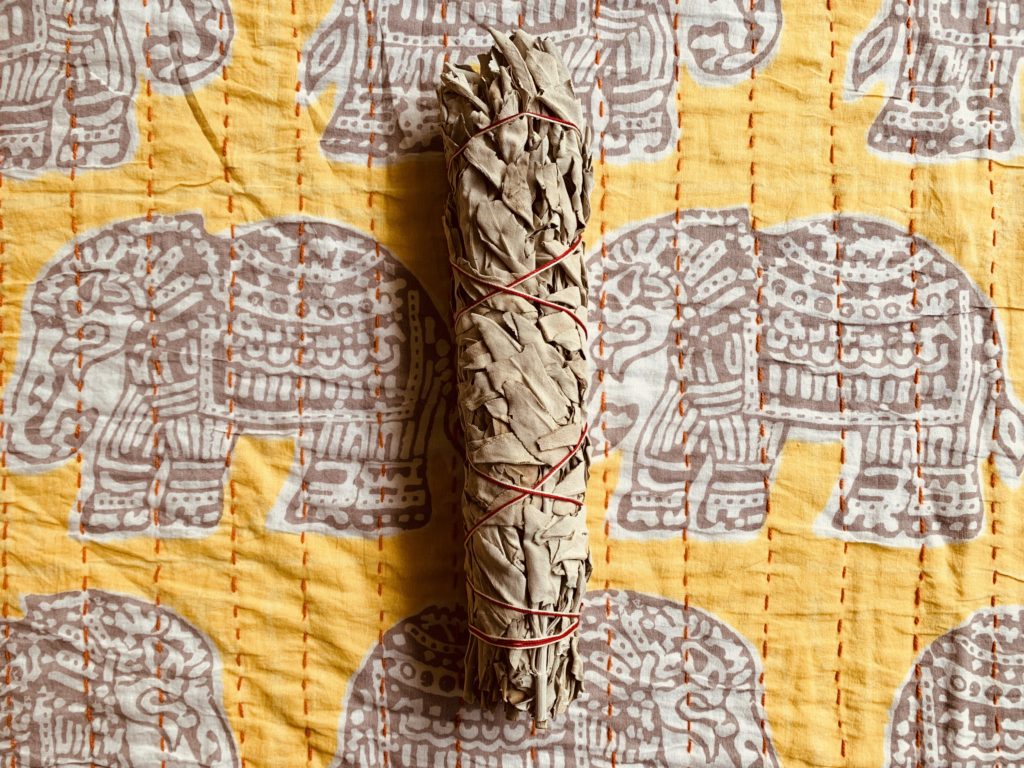 If you love somebody who is grieving, this ritual can be useful and anybody can do it.  During the time when I was being called to practice shamanic healing, I got invited to walk with a family through the death of their beloved matriarch Mollie.  I shared her story in my memoir Swimming with Elephants:  My Unexpected Pilgrimage from Physician to Healer.   When they first called, I was worried.  How could I help?  All my fears were slowly put to rest as my helping spirits guided me each step of the way.When you long to help others, you will always be guided.
I want to share one of the practices my spirits gifted me.  I have seen it provide great comfort. After a great loss, it is a beautiful and tender practice that you can offer to anybody.  
It's a three step ritual, but you can feel free to modify this in any way you feel inspired. For example: If the funeral or life ceremony has already happened, you could do "step one" with just a few friends. I believe other similar/related rituals exist in other cultural traditions, but this was the specific practice gifted to me by my spirits.
Step One:  Infuse A Large Sage Bundle with Prayers.
 During the life celebration ceremony, we passed a large bundle of sage (approx. 10" long by 2" wide) around and we invited each person in attendance to blow (using their breath) loving prayers for the family (and gratitude for the life of Mollie) into the bundle.  Praying in this way may not be familiar to all but, I find that, regardless of background, people take to this practice easily after a simple explanation.
Step Two:  Create the Sacred Bundle with A Favorite Article of Clothing
 After the ceremony ended, I met up with Mollie's husband.  I had asked Cleo to bring me one of her articles of clothing, something that hadn't yet been laundered and still carried her essence/signature: A sweater, a t-shirt, a bathrobe.
 Gently, I  took Mollie's favorite t-shirt and I carefully rolled and wrapped the bundle of sage inside of it. I made sure that all of the edges were tucked inside and then I tied the whole bundle tightly with sinew.  You could use wool yarn or other strong material. Just be sure that what you use is soft to the touch and that the tying is strong and will last for a year. When you do this with care, you can't do it wrong. The bundle will take the form of a small firm pillow.
 Then the bundle was sent home with Cleo, her grieving partner so he could sleep with it. When a partner dies, our bed can feel extremely empty.  I invited Cleo to treat this sacred bundle as he would treat his beloved Mollie: To dance with, to love and snuggle with, to hold conversations with, to finish unfinished business with, and to express his frustration or anger if it needs to be expressed.  The bundle serves as a place for all of the feelings to go that still need expression.
 I have not done this ritual yet with a grieving child, but I can only imagine how naturally they would take to this idea of loving and sleeping with a bundle to represent the parent, sibling or grandparent they have lost.
 Step Three:  At One Year, Release the Bundle.
Grief, like all things in life, is a cycle.  At the end of one year, it's a good time to release the bundle. The grief will not be finished, of course.  That is not the intention of this step. But, this step will help encourage the person to continue along their path.  
 At this time, the grieving person can gather a few friends and family together and make a good fire.  Stories can be shared about the deceased and the bundle can be opened and the bundle of sage burned. An intention can be made by the grieving person to fully let go (as much as is possible)  of their grief into the fire. The bundle of sage should be completely burned to complete this ritual.
 We did this for Mollie at a beautiful nature preserve and the stories, tears and laughter inducing memories of her were sweet as the comforting scent of sage permeated the air, cleansing us all and lightening our spirits.  Afterwards there was a feast.
 Since making that first bundle, I have continued to create them for others who grieve.  The process is always deeply touching.  It is  good to have something "actionable" for friends and family to do for those who grief. And, most importantly, the sacred bundle provides something physical for the griever to hold: an anchor during a time where nothing makes sense.  Rituals like this can bring some peace and comfort to chaos.
 I believe that all humans are walking, talking sacred spaces.  If we just get quiet and listen, we will receive instruction about how we can help.  Each of us will "know" what we need to do. I hope this sacred bundle ritual provides comfort for somebody that you love.  
Do you have a ritual to share that has helped you or a loved one?  Please share it in a comment.