An Interview with Author Mason Currey: Daily Rituals: How (Women) Artists Work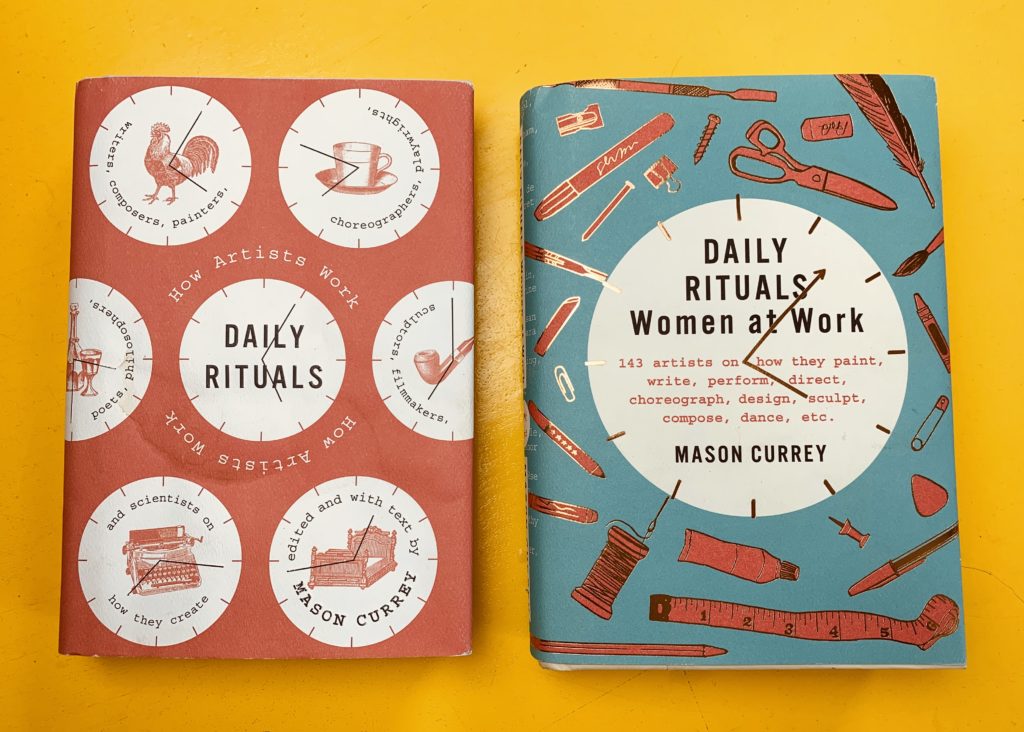 Dear creators of WONDER and magic!
I remember, years ago, being on a phone call with one of my mentors, Martha Beck, and learning about writing! It was so comforting to be among other writers! I realized I wasn't alone in my struggle to find a few hours in the day for writing…..and once I did find those hours, I wasn't the only one wrestling with all the voices in my head (who mostly said horrible things).
A few years later, one book that changed my view of being an artist/creative/writer was Mason Currey's book "How Artists Work: Daily Rituals". It's a collection of brief biographies of many creatives. It is MY FAVORITE BOOK ON CREATING because it shows how each person took action despite all the obstacles in their way.
This book was a huge hit and his publishers got him to write a new book- same format but it's all focused on WOMEN CREATIVES. It's wonderful!
Some had kids, grouchy spouses, addictions, poverty, physical afflictions.. and yet they all managed to make things!
He kindly agreed to an interview and I think you'll enjoy: (sound is wonky from 00:30-00:40 but great after that- so hang in there!  (OR listen to podcast at SOUNDCLOUD)
I learned
-How to burn the creative torch but not burn out.
-Why you might need to do weird things to get yourself to work on stuff
-Why steady small increments are a most powerful tool
AND I discovered a whole new set of amazing creatives that I want to read, watch and go see their exhibits!
Either on of Mason's books would make a wonderful gift for a creative soul you know who could use some inspiration and a GREAT read! A perfect gift for a graduate who has a creative side!:)  Get his books here. 
—-
Have you always longed to go on a wild adventure and spend time in the good company of elephants in nature?  The Pachydermal Pilgrimage taking place in February 2020 is happening!  There are just TWO spots remaining- so if you'd like to join- don't wait to put your deposit down.  Here's a video from the last one I led!
Also I will be in MINNEAPOLIS April at Jewelweed in Minnetonka leading my signature class- FINDING YOUR FEEL GOOD on the Hero's Journey- to help you step towards your biggest dream. Register here.
REMEMBER- YOU ARE the GIFT and the medicine that others need!:)  Be kindly to yourself.
much love, Sarah
P.S. If you aren't quite ready to commit to 1:1 coaching or healing work but you are longing to feel better in your life….  I have created a wonderful program where I teach you everything that I teach my 1:1 clients-  it's called LIfe Pirate Academy and its getting glowing reviews!  Check that out here.