When: January 23, 2024 - January 25, 2024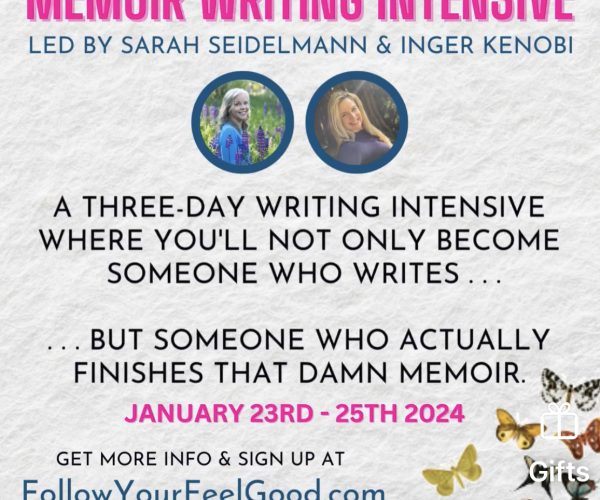 Our intention with this three-day writing intensive is that you'll not only become someone who writes . . .
. . . but someone who actually finishes that damn memoir.
Whether you've started a million times, or your book is a big fat mess, or you haven't written a single word, the help is near!