Authentic Fashion February 2022
January 29 @ 3:00 pm

-

4:00 pm

CST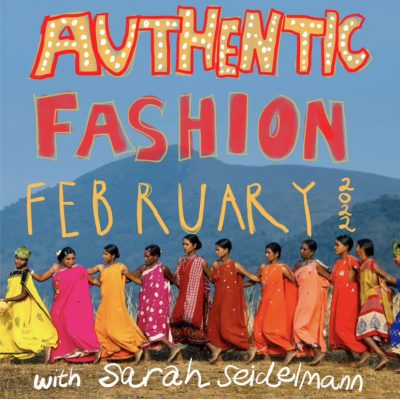 Would you like to explore and rediscover your own authentic style with us in a private facebook group?
There will be:
 -A suggested book (not required)
 -A private/safe/supportive Facebook Group (so we can each post our outfits selfies daily)
-Three FUN one hour zoom calls to inspire and assist you on your journey. 
(these will all be recorded and posted in the group in case you can't join us!)
GET READY Saturday January 29 @3 PM Central/1PM Pacific 
A CHECK IN Wednesday February 9 @3 PM Central/1PM Pacific 
FASHION FINALE on Sunday February 27 @3 PM Central/1PM Pacific 
–Prompts in the facebook group to increase your understanding of your unique style (they will not be emailed or accessible anywhere else).
The Promise: If you fully show up for this month by taking (and POSTING) those selfies for us, digging deep into your closet and exploring, you'll end up being much clearer on what your style is.  And when you discover that one outfit that makes you feel 100% YOU and AMAZING, you can begin to build more like that one.  You'll even have a few great adjectives to describe it (or a draft of those words!) and you will be ready to do any shopping necessary in the future to fill your your dream wardrobe as necessary.
Investment?  This mini-course/adventure is by donation! Suggested donation is $75.00, but please pay what you like to me (Sarah) at Venmo  @Sarah-Seidelmann  or via PayPal sarahseidelmann@gmail.com
Get more details and read what last year's participants have to say here.