"Jazz the glass": Ride the wave.(source: Riptionary.com, a lexicon of surfing)
WE ARE NO LONGER TAKING REGISTRATIONS FOR THIS EVENT-  Please check back soon for what is to come!
Surf it, Learn it, Live it. Hanalei, Hawaii. May 4-10, 2013.
Do you really want to surf the larger WAVE of your life?
How big and gnarly can your life wave get?  How big is TOO big?
How GOOD are you willing to let it get?
Alchemy hour: The period of time when a surfer enjoys the best a swell has to offer.  The result is a magical power or process that transmutes the surfer and touches her  soul, characterized by a big ole shit eatin' grin.
Are you a visionary, free spirit, a non- conformist?
Are you a troublemaker, a rule breaker, a misfit?
Do you see things others don't?
As in, how it could be different?
Are you a maverick, a wayseer?
Are you irrepressible? So are we.
We are two Nature digging, visionary women who like to make their own rules and are on a mission to make personal transformation. We PLAY and learn how to bend the Universe to our desires. We smile and LAUGH a lot.
This retreat is for WOMEN Only. (Sorry guys! We hope to offer future co-ed retreats).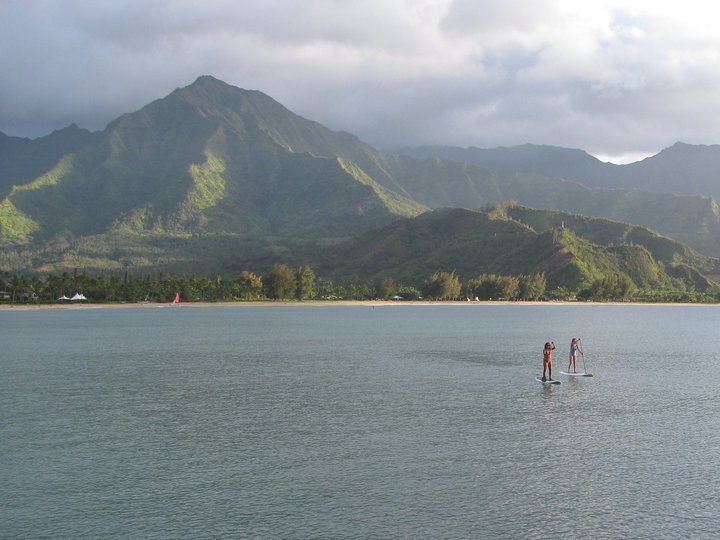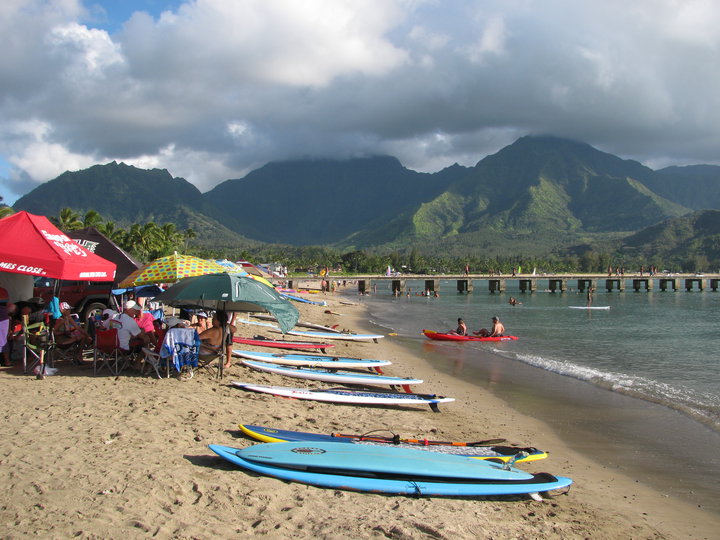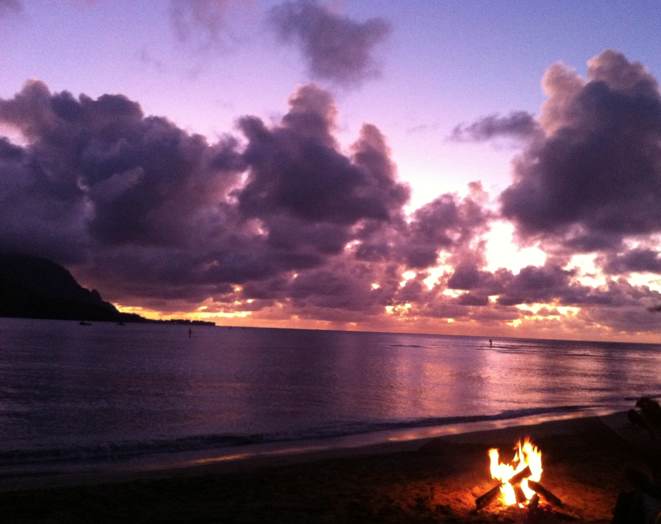 We invite you to join us for six nights and seven days in Hanalei for a total immersion in Nature, an introduction to Shamanism (an Ancient "way" of living in right relationship with the Natural world). You will have opportunities to:
Immerse yourself in the lush, exotic beauty of Bali Hai, on Kauai's North Shore, along breathtaking Hanalei Bay and its magnificent white sand beaches
Learn how to SURF with Susan Honnell as your coach in the gentle waves of Hanalei Bay.
Optional: Try the freakishly easy yet unbelievably fun sport of stand up paddle boarding.  Take a Na Pali Coast Boat tour and snorkel alongside the Sea Turtles.
Hike along the gorgeous sacred, heavenly, magical Na Pali Coast and swim under a 300 foot waterfall.
Do some deep diving into your self to find out how everything you want is possible.
Learn several Ancient techniques including Shamanic Meditation, divination and other ways to connect to the sourced web of life to become a powerful, unstoppable force of nature.
Sound pretty good?  The virgin Jazz the Glass Retreat in 2011 was so amazing we cannot imagine how much fun and transformation will take place in 2013.
I wasn't born in Hanalei…but, I was re-born in Hanalei.
~Participant from 2011 JTG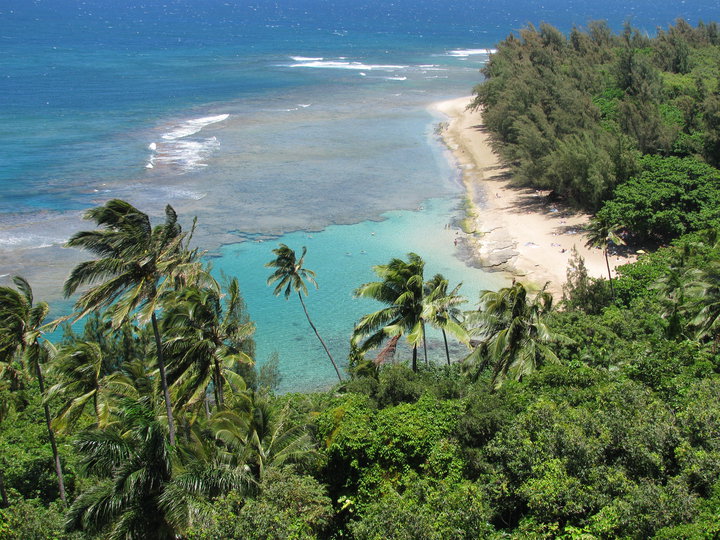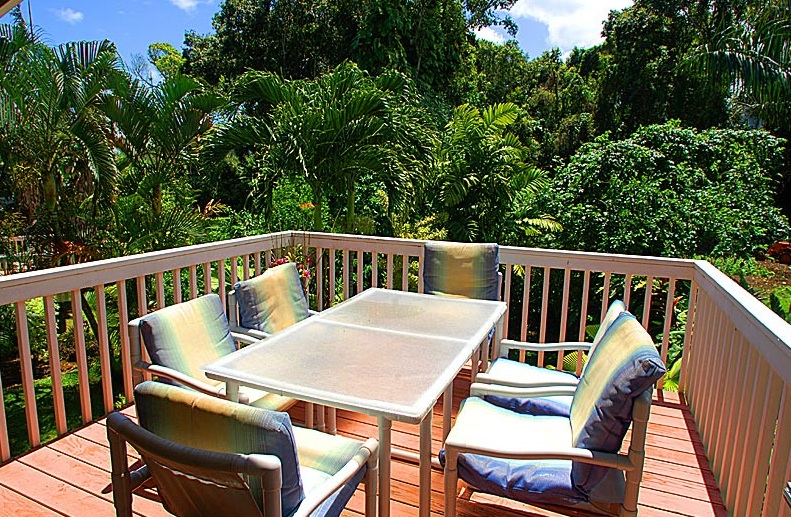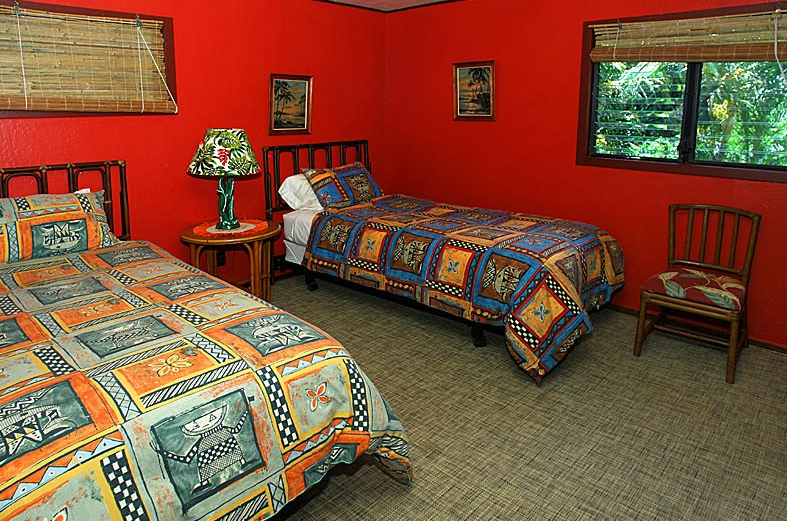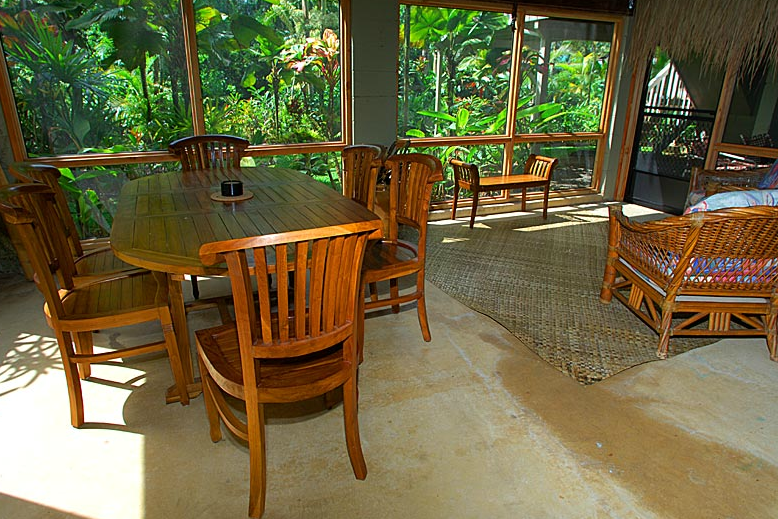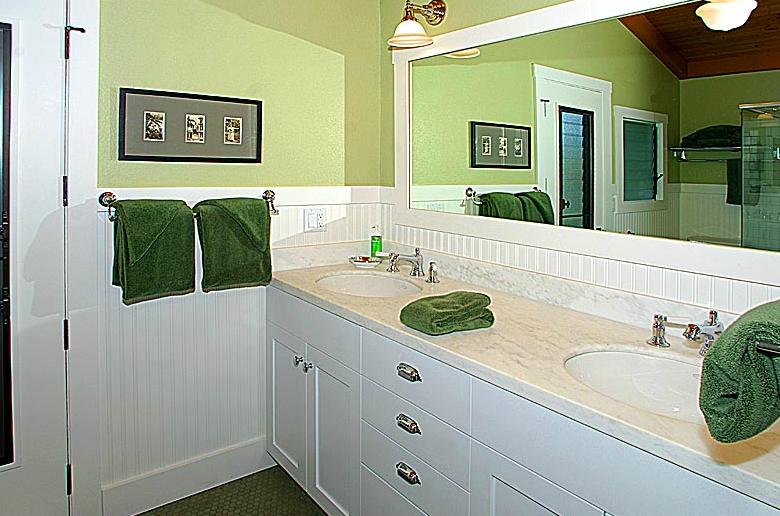 Accommodation
Accommodations were selected to create an intimate and private place for connection, journeying, deep rest and easy access to beach and the charming  and bohemian beach town of Hanalei. Everything is a short walk away. No rental car is needed. However, being a Maverick you might like having a car to further explore the North Shore on your own.
There are 5 bedrooms and 4 baths and the house sleeps 10. Rooms are sold on a first come, first serve basis.  You may want to arrive a day ahead in Kauai to be sure that you are present for the first evening when we will all be introducing ourselves and connecting!
Itinerary
Dates: May 4 2013 (check in) – May 10 2013 (check out) – 6 nights, 7 days
May 4:

Check in to the house between 3-5 PM  and enjoy a Welcome Reception as you unpack and get in your beachwear.
Head to  the beach for Sunset 5-7
Casual Dinner at 8-8:30PM in Hanalei

May 5:

8-9 AM  Simple Island Breakfast Provided
9 -11 AM Class and Shamanic practice with Sarah
11-1 PM Free time to explore- grab lunch or a smoothie at the co-op in town-FARMERS MARKET
1 – 4 PM At Meet at the Beach with Susan for Surfing
Dinner at 7:30 PM in Hanalei

May 6:

8-9  AM Simple Island Breakfast Provided
9 -11 AM Class and Shamanic practice with Sarah
11-1 PM  Free time to explore- grab lunch or a smoothie at the co-op in town.
1- 4 PM At The Beach with Susan for Surfing
5-7 PM Expression Session and Sunset Watching
Dinner on your own-  or join us at Hanalei Pizza  8:30

May 7:

8AM.-4 PM Na Pali Coast Hike to 300 foot waterfall **The Na Pali Coast hike is very challenging but there is a shorter leg if you do not feel up to the full trip.
OPTIONAL:  Some guests did an optional Napali Coast tour from the water in 2011 and LOVED it!  Snorkeling, dolphins etc.
MEET for dinner as a group at home for food ordered in and an optional surfing movie.

May 8:

8-9 AM  Simple Island Breakfast Provided
9 -11 AM Class and Shamanic practice with Sarah
11-1 PM  Free time to explore- grab lunch or a smoothie at the co-op in town.
1 – 4 PM At The Beach with Susan for Surfing
4-6 PM Expression Session
Dinner at 7:30 PM

May 9:

8-9  AM Simple Island Breakfast Provided
9 -11 AM Class and Shamanic practice with Sarah
11-1 PM Free time to explore- grab lunch or a smoothie at the co-op in town.
1- 4 PM At The Beach with Susan for Surfing
6:30 – 7:30 PM  SUNSET CEREMONY and dinner out as a group in Hanalei at 8:00-8:30 PM

May 10:

10 AM check-out (some last year got up early to surf their last waves in the AM early.  Many attendees fly out that evening and spend the day surfing or wandering Hanalei.
Daily Schedule
We want the schedule to be flexible yet even mavericks can benefit from some scheduling if they want to do EPIC things . There will be time to rest, journal, take a walk on the beach, or rest in the sun.  For some it might feel like a lot of activity.  So, be ready to ask your body what it wants to do.  It can be as ACTIVE or as INACTIVE as you like!  This is an opportunity for you to find your perfect balance.   Hanalei is a MAGICAL place … there are many paths to wander and discover on your own!
9 -11 AM:
Each morning Sarah Seidelmann will lead us in Shamanic practices-  we will be creating sacred space and exploring many ways to communicate and receive guidance from the sourced web of life.  Journeying is an ancient practice similar to lucid dreaming and is simple, universal and empowering. The energies we will visit with are compassionate benevolent and offer wonderful guidance for us.  It's a great time for this intimate group to connect.
1 -4 PM:
Susan Honnell will lead the troops to discover the wonderful sport of surfing!  We will also have the opportunity to take the wonderful ideas and messages we got at the mythical level (in the morning) and bring them back into ordinary reality!
Included:
Accommodations in the rental house (as described) and surf board rental and coaching (by Susan) plus a light breakfast on the days described .
A one and ½ hour, pre-departure teleclass entitled "Shamanism 101" led by Sarah and Susan with discussion.   Date and time are to be arranged.  An mp3 recording will be available after the call, so don't worry if you can't make it.
Not included:
Airfare and transfers to Lihue, Kauai
Meals are not provided(except breakfast as listed) .  There are many incredible places to eat within a short distance.  In addition groceries and a wonderful co-op are right in Hanalei.
Rental car (a car is recommended but not necessary- for personal convenience)
Travel insurance
Shopping expenses
Alcoholic beverages can be purchased locally and kept at the house
Personal munchies that can be kept at the house
Any extra excursions not in the itinerary you may choose to do during your free time (We're glad to help you book something! )
You can't stop the waves but you can learn to surf. – John Kabat Zinn
Sarah Seidelmann

….is a physician turned Martha Beck certified life coach and Shamanic Practitioner. She loves dancing to music with a strong drum beat, working with the spirits of the Beasties and being out in Nature with people she loves.  Her personal site is followyourfeelgood.com  Sarah works full time as a  speaker, teacher and coach and has  a special interest in helping others forge a deep and satisfying connection to the Earth. Connecting with the Beasties via her own special brand of Shamanism is one of her favorite ways to connect! Her first book is What The Walrus Knows:  An Eccentric's Field Guide to Working with Beastie Energies.
Susan Honnell

…is a world traveler who has had successful careers in both counseling and foreign real estate sales. Now a Martha Beck Certified life coach, she has an infectious love of life that she found through her interactions with nature, particularly her time spent in Hawaii. After living on Kauai during college, Susan returned last year and spent a month in heavenly Hanalei, stand up paddling, hiking and learning to surf. It was there she experienced her own spiritual transformation, and a seed was planted to extend the opportunity to others.
Susan loves kids, critters, interacting with people, and all things related to the ocean, especially surfing. She believes we have many lessons to learn from the magic and magnificence of the sea.
Ready to go? Well, fabulous!
Cost:
$2525.00 for a private room (after March 1)- room- you may share a bath as there are 4 baths and 5 total bedrooms.
$2325.00 if paid in full by March 1 (200 dollar savings)
There is an early bird discount (yay!)  if paid in full (we must receive your check by March 1).
So, you would like to bring a roomie along?  Sure!
The supplement for an additional person in your room is $950.00 due at the time of your reservation.  (Brings the cost to $1,737.50 per person if you share a room- or $1637.50 if you pay on or before March 1)
Do you know somebody who would LOVE to come but cannot afford it?
A few Jazzers have been sponsored by others- so if it FEELS GOOD we say go for it. We can help you arrange if you need assistance.
To reserve your place:  Please send your check to:
Susan Honnell
800 Highland Drive
Los Osos, CA 93402
Your check is your reservation and reservations will be taken on a first come, first serve basis.
No refunds/cancellations can be made after 6 weeks prior to departure (April 2, 2013)
PayPal payment is an option but a processing fee (non-refundable) will be added.
Questions?
Mahalo!  ~Susan and Sarah